1541 Union Street
Schenectady, NY 12309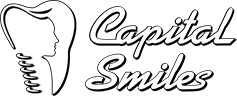 Sedation Dentistry Takes the Fear Out of Dental Visits
If you've delayed dental care for many years, you're not alone. Many of our patients haven't visited a dentist in more than five years, and some as many as thirty or more. Dental phobia is one of the most common fears people face, from mild anxiety to extreme distress. Sometimes, the apprehension is so great, a person might not seek treatment for dental pain, leaving his or her smile to deteriorate. It's important to seek the care necessary for optimal oral health, and sedation dentistry calms fears for a relaxing experience at our Schenectady dental office.
With safe, effective sedation dentistry, you can get the dental work you need and the smile you deserve, comfortably and without fear. Oral sedation has been used safely for more than thirty years to perform millions of dental procedures. At Capital Smiles, Dr. Lieberman and Dr. Page are both certified by the Dental Organization for Conscious Sedation (DOCS) and New York State to administer sedatives to patients who experience dental anxiety. We also use nitrous oxide (laughing gas) to promote a calming experience, as well as IV sedation.
On the day of your appointment, you'll take a small amount of medication. After you enter a state of relaxation, we'll restore your treasured smile, often in just one visit. You'll be monitored throughout your visit. Be sure to bring along a friend or family member to drive you home. With sedation dentistry, you'll enjoy a comfortable experience and leave with pleasant memories of your visit.
---
IV Sedation Also Available
While not part of this offer, Dr. Lieberman and Dr. Page are two of only a very few number of general dentists in the Capital District licensed by New York State to administer IV sedatives to help their patients relax and be more comfortable during their dental procedures. IV sedation also allows Drs. Page and Lieberman to complete comprehensive dental treatment plans in our office, most often without the need for additional appointments and coordination with other specialists.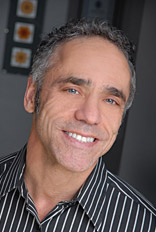 Dr. Shiloh Lieberman
Dr. Lieberman is a graduate of the New York University School of Dental Medicine and has practiced dentistry in the Capital District since 1982. Because he believes in treating people, not just dental issues, he takes time to listen to the concerns of his patients. His greatest reward is your healthy smile. Through his focus on sedation dentistry, Dr. Lieberman performs complex dental rehabilitations to restore the oral health and wellbeing of many patients who have neglected their dental care over the years.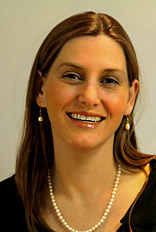 Dr. Erin Page
Dr. Page earned her undergraduate degree from the University at Buffalo in 2005 and her DDS from the University at Buffalo School of Dental Medicine in 2009. She completed a general practice residency at Upstate Medical University at Syracuse in 2010 and has been in private practice since. Each day, Dr. Page approaches her work with energy and enthusiasm, with the wellbeing and desires of her patients always first in her mind.
"I had a very positive experience with the extraction of my wisdom teeth, and especially with the sedation procedure. I don't remember one thing at all about the extraction itself, which everyone tells me is a good thing. I cannot recommend Dr. Lieberman highly enough, who called me later that evening to check and see if everything was alright. The rest of the staff have been great, going out of their way to make sure I understood everything, and had no troubles. Thanks so much!" -Matthew M., patient
"All my life, I avoided the dentist except when completely necessary.... After hearing a commercial for sedation dentistry on the radio I immediately called Capital Smiles. This was the best decision of my life. Dr. Lieberman listened to my lifelong problems with dentistry and came up with the perfect solution....Not only was I not in any pain during the extractions and many root canals, but I was comforted by the staff and I feel that the healing process went quicker since I wasn't under the stress associated with conventional dentistry..." -George D., patient