New Patient Information
Customized Care You Can Trust
Your personalized dental care experience begins when you call our dental office to schedule an appointment. A friendly, informed team member will book your appointment at a day and time convenient for you. We'll mail you a welcome packet containing registration forms and information about Dr. Page's education, experience, and philosophy. If you're interested in sedation dentistry, we'll include an educational CD and an informational brochure.
One of our friendly team members will greet you when you arrive for your appointment. After a tour of our modern, comfortable Schenectady dental office, we'll gather your registration forms and answer any questions you might have. Then you'll meet Dr. Page and be escorted to a treatment room where you'll receive a gentle, comprehensive examination and have an opportunity to discuss, at leisure, your concerns and goals.
We'll conduct an oral cancer screening, check your bite alignment, examine your gums, and perform a tooth-by-tooth assessment. We'll take digital x-rays to help us identify issues not easily seen with a visual or manual inspection. After your exam, one of our skilled hygienists will clean your teeth or help us evaluate periodontal (gum) problems that may exist.
Dr. Page will present a treatment plan for optimal oral health, comfort, function, and balance. She'll fully explain your options and work with you to determine the best path to dental health and vitality, and she can offer metal-free options to restore damaged teeth. Digital images of your mouth provided by intraoral cameras and X-rays, as well as information from our CAESY Patient Education System, can help you make sound dental care decisions. Our 3D cone beam system allows us to measure bone density when preforming dental implant placement and restoration procedures, leading to better quality dentistry that stands the test of time.
Online New Patient Forms
For your convenience, our New Patient Forms are available online! Simply click the button below and complete the required information before you visit our Schenectady dental practice.
Our online paperwork helps us streamline your visit and make your appointment as stress-free as possible; however, if you prefer to fill out your paperwork in our office, make sure you arrive about 15 minutes prior to your appointment. This gives you plenty of time to complete the necessary forms, and helps keep your visit on schedule.
Dental Insurance
If you have dental insurance, you can trust that the team at Capital Smiles will do everything we can to help you maximize your benefits whenever you come to see us. While we are not "in-network" with any dental insurances, most plans will provide reimbursement for your visits to our office. We'll handle all the paperwork on your behalf and will answer any questions you might have about your coverage. We work with a wide variety of popular providers and can figure out the best way to make the most of your plan without compromising on your quality of care. To learn more about how you can use your particular plan at your next appointment, contact us today.
Affordable & Flexible Payment Options
Capital Smiles offers numerous payment options to help cover the cost of dental treatment at our office. Our Capital District practice accepts all major credit cards, checks, and cash, or we can often arrange a payment plan to spread your payments out over time. Third-party financing is available through CareCredit, and we work with these companies to offer patients special financing for qualified applications. Third-party financing offers an easy way to break up the cost of your dental care into smaller, budget-friendly installments. Our team is ready to help arrange these or other options for you, or can explore your options by clicking on the buttons below. To help us provide the best service possible at an affordable cost, we ask that you pay for your treatment on the day of your appointment, and some procedures may require a deposit before they are performed.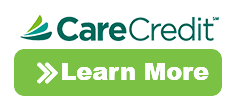 For a copy of our HIPPA privacy practices, click here.