Sedation Dentistry - Schenectady, NY • Capital District
Easing the Capital District's Dental Anxiety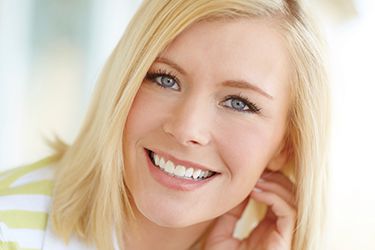 If you've delayed dental care for many years, you're not alone. Many of our patients haven't visited a dentist in more than five years, and some in as many as thirty or more. Dental phobia is one of the most common fears people face, from mild anxiety to extreme distress. Sometimes, the apprehension is so great, a person might not seek treatment for dental pain, leaving his or her smile to deteriorate. It's important to seek the care necessary for optimal oral health, and sedation dentistry calms fears for a relaxing experience at our Schenectady dental office.
What is Sedation Dentistry?
With safe, effective sedation dentistry, you can get the dental work you need and the smile you deserve, comfortably and without fear. Sedation dentistry has been practiced safely for more than thirty years to perform millions of dental procedures. At Capital Smiles, Dr. Erin Page is certified by the Dental Organization for Conscious Sedation (DOCS) and New York State to administer oral sedatives to patients who experience dental anxiety. She also uses nitrous oxide (laughing gas) to promote a calming experience, in addition to IV sedation for complex cases and especially anxious patients.
Nitrous Oxide Sedation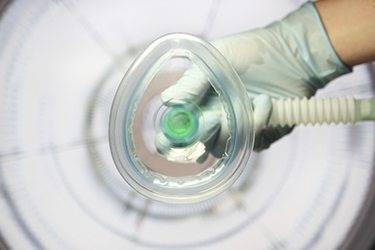 Also known as "laughing gas," nitrous oxide is typically recommended for patients with mild to moderate feelings of dental anxiety and/or fear. This method is administered through a mask that fits over the nose, and within a few minutes, patients start to feel calmer and more content. The most appealing benefit of nitrous oxide is that it works well for busy patients – the effects wear off very quickly, which means that patients can return to their job, run errands, and even safely drive themselves home from our Capital District practice.
Learn More About Nitrous Oxide Sedation

Oral Conscious Sedation
Like the name implies, oral conscious sedation involves the use of oral sedatives. Our Schenectady team will provide a prescription, as well as instructions concerning when to take the medication before your appointment is set to begin. On the day of your appointment, you'll take a small amount of medication in our office. Patients will need to be escorted both to and from our office by a trusted friend or family member, and once you arrive, our team will ensure your complete comfort and relaxation before starting the procedure. Oral conscious sedation is often strong enough to cause a partial or full amnesic effect, meaning that you'll remember very little about your appointment once it's completed.
Learn More About Oral Conscious Sedation

"The surgery was UNBELIEVABLE! When I woke up it was over. No pain. The next day, no pain. I am now in good shape, and look forward to getting the rest of my teeth taken care of. I'm not afraid to come back. This office took 30 years of dread, and removed it in an hour."

Capital Smiles Patient


Read More Reviews
IV Sedation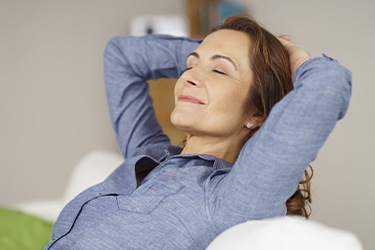 Dr. Page is one of only a very small number of general dentists in the Capital District licensed by New York State to administer IV sedatives to help their patients relax and be more comfortable during their dental procedures. IV sedation also allows Dr. Page to complete comprehensive dental treatment plans in our office, most often without the need for additional appointments and coordination with other specialists.
IV Sedation is often the best choice for patients in need of complex dental treatment or who suffer from severe dental-related anxiety. The sedative will be administered intravenously, which allows the dosage to be easily altered throughout the course of your procedure. Patients will enter a deep state of relaxation while still remaining conscious enough to respond to simple commands and our team members; you're likely to not even remember the procedure once it's complete. Following your procedure, patients will need to be taken home by a friend or family member and watched over until the effects of the sedation fully wear off.
What Can I Expect at My Sedation Dentistry Appointment?
Dr. Page will begin your visit with a comprehensive examination and a discussion of your dental needs without creating embarrassment or judging you. She will then create a customized treatment plan to safely and effectively restore your oral health. We'll teach you all about our proposed treatment options, and our CAESY Patient Education System provides additional information about our therapies. A wax model of your proposed new smile gives you a 3D model to touch and feel, letting you envision your new look. If you fully understand your treatment options, you will feel more confident in your oral healthcare decisions. We utilize 3D cone beam imaging when placing and restoring implants, allowing Dr. Page to see where the best bone is for optimal results and better quality work.
On the day of your appointment, you'll enter a state of relaxation and we'll restore your treasured smile, often in just one visit. You'll be monitored throughout your time with us, and be sure to bring along a friend or family member to drive you home. With sedation dentistry, you'll enjoy a comfortable experience and leave with pleasant memories of your visit.
Below is a step-by-step breakdown of the typical sedation dentistry experience at our office. We hope this thorough explanation helps you become familiar with our process and calm any nerves prior to your appointment.
Your first consultation is complementary (free of charge). At this consultation, you can meet and talk with Dr. Page, and begin to feel comfortable at our office. She will discuss with you, in general, options available for your dental treatment and approximate costs. We never lecture or judge, and we understand that this first step is a big step for the patient, and we are here to help you along this path.
For specific treatment proposals for you, and specific costs, usually a comprehensive exam along with x-rays are required. Sometimes patients are very anxious and require sedation for an exam and x-rays, but most often this can be done at the consultation appointment. With x-rays and a comprehensive exam, you and Dr. Page will develop a treatment plan that fits within your budget, needs, and desires.
We offer several sedation options at our office (nitrous, oral conscious, IV). Together, with the doctor, you can decide which you are most comfortable with and which option is most appropriate for you.
Our office offers several payment options, including interest free payment plans, as well as longer-term healthcare loans for larger treatment plans. We are always happy to sit down with patients and discuss these options, and work with you within your budget. We will also gather information on your insurance benefits and determine what amount of reimbursement you will receive from your dental insurance plan.
When you are ready, we will schedule a time for your dental treatment. We will contact your primary care doctor, or any specialists that you may see, to double-check that there are no contraindications for you to have your treatment under sedation at our office. We will also monitor your vitals throughout your appointment.
On the day of your appointment, a friend or family member will take you to and pick you up from our office. We have a comfortable waiting area for your companion to wait, and we provide gift cards for that person to have a cup of coffee or sandwich up the street at several local eateries.
On the evening of your appointment Dr. Page will personally call you to check that you are doing well and to answer any questions that you may have. In about one week you will return to our office for a check-up, review of your treatment plan, and to schedule any additional treatment that may be needed or desired.
Sedation Dentistry FAQs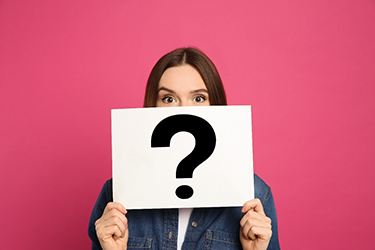 Would you like to learn more about sedation dentistry in Schenectady? Our team is ready to answer all of your questions! Before you give us a call, though, you might find it interesting to look through the following list of FAQs. If you don't see the information you were looking for, or you would like further explanation on anything you discover, make a note of it, and we will be happy to help you find answers to your questions and address any concerns you may have.
Is Sedation Dentistry Safe?
Sedation dentistry is safe for most patients. To make sure it is right for you, we will learn about your medical history before we approve you for any type of sedation. If you have any risk factors that could make sedation inadvisable for you, we might decide to delay your treatment or explore other means of making you comfortable. All patients who move forward with sedation are carefully monitored during their treatment; we keep track of your heart rate, respiration, and other vital statistics. Out of all the sedation options, nitrous oxide is the mildest and usually the most well-tolerated.
Will I Remember Anything with Dental Sedation?
Many patients who undergo sedation find that they do not remember anything about their procedure after their sedation medication wears off. This is especially common with oral conscious sedation and IV sedation. Many patients with dental anxiety or dental phobia value the mild amnesiac effects of sedatives because they do not wish to remember the sights, sounds, and smells of their procedure.
What Does It Feel Like to Be Sedated at the Dentist?
The different types of sedation induce different feelings. Nitrous oxide may make you feel relaxed, light, and somewhat giddy. It may also produce a tingling sensation in your body. Some patients even get the giggles, which is why nitrous oxide is also known as "laughing gas." Oral conscious sedation induces a deep feeling of relaxation and may make you quite drowsy, but if you doze off, it should be easy for us to awaken you. Many patients also report a feeling of "heaviness." IV sedation feels similar to oral conscious sedation, but it is usually more powerful.
How Much Does Sedation Dentistry Cost?
We'll be sure to inform you about the costs associated with your procedure before you commit to anything. Usually, nitrous oxide is the lowest-cost form of sedation, and oral conscious sedation is also relatively affordable; depending on the amount of medication used, you might pay just a few hundred dollars. IV sedation generally comes with a higher price. Insurance usually does not cover sedation, but there are some exceptions to the rule. If appropriate, our team will help you file your claims. We'll also assist you as you explore other payment options, such as financing through CareCredit.
Request a Consultation Today
Contact us for more information about sedation dentistry or to schedule an appointment with Dr. Page. If you're interested in sedation dentistry, we'll include an educational CD and an informational brochure. Our Schenectady office serves residents of Albany, Troy, Saratoga, Niskayuna and other surrounding areas in the Capital District.