Sedation Dentistry - Schenectady, NY • Capital District
Easing the Capital District's Dental Anxiety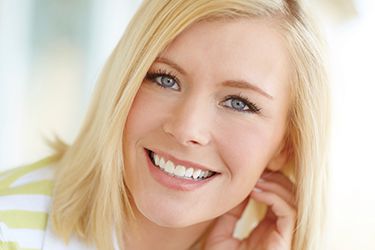 If you've delayed dental care for many years, you're not alone. Many of our patients haven't visited a dentist in more than five years, and some in as many as thirty or more. Dental phobia is one of the most common fears people face, from mild anxiety to extreme distress. Sometimes, the apprehension is so great, a person might not seek treatment for dental pain, leaving his or her smile to deteriorate. It's important to seek the care necessary for optimal oral health, and sedation dentistry calms fears for a relaxing experience at our Schenectady dental office.
What is Sedation Dentistry?
With safe, effective sedation dentistry, you can get the dental work you need and the smile you deserve, comfortably and without fear. Sedation dentistry has been practiced safely for more than thirty years to perform millions of dental procedures. At Capital Smiles, Dr. Shiloh Lieberman and Dr. Erin Page are both certified by the Dental Organization for Conscious Sedation (DOCS) and New York State to administer oral sedatives to patients who experience dental anxiety. We also use nitrous oxide (laughing gas) to promote a calming experience, in addition to IV sedation for complex cases and especially anxious patients.
Oral Conscious Sedation
Like the name implies, oral conscious sedation involves the use of oral sedatives. Our Schenectady team will provide a prescription, as well as instructions concerning when to take the medication before your appointment is set to begin. On the day of your appointment, you'll take a small amount of medication in our office. Patients will need to be escorted both to and from our office by a trusted friend or family member, and once you arrive, our team will ensure your complete comfort and relaxation before starting the procedure. Oral conscious sedation is often strong enough to cause a partial or full amnesic effect, meaning that you'll remember very little about your appointment once it's completed.
Learn More About Oral Conscious Sedation

---
Request a Consultation Today
Contact us for more information about sedation dentistry or to schedule an appointment with Dr. Lieberman or Dr. Page. If you're interested in sedation dentistry, we'll include an educational CD and an informational brochure. Our Schenectady office serves residents of Albany, Troy, Saratoga, Niskayuna and other surrounding areas in the Capital District.