Advanced Dental Technology & Comforts - Schenectady, NY • Capital District
How We Enhance the Patient Experience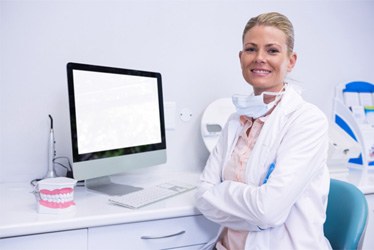 At Capital Smiles, Dr. Erin Page prides herself on using the latest advances in dentistry to care for her patients. Not only does this set our practice apart from other dental offices, but it also enables us to make sure that our patients know how much we treasure them. Take a look at some of the remarkable tools we use to provide the highest quality dentistry in the Capital District.
"From the first time I visited this practice, I felt at ease, and for me, that is not a common feeling. They gave me a full tour of the office and were very reassuring regarding the services I would need. I especially was appreciative of their financial assistance they offered, being that I am on a fixed income. All of the staff appeared respectful, warm, and approachable. I would highly recommend this dental practice especially for those who have avoided the dentist due to fear/trauma."

Marykaren H.

Read More Reviews
Digital X-Rays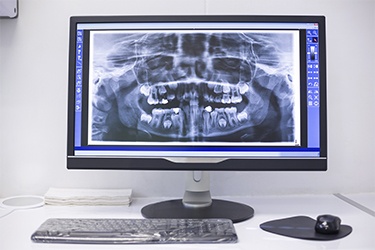 Digital X-rays are a valuable tool that Dr. Page uses to diagnose and evaluate problems that occur in areas of the mouth that the human eye cannot see. The amount of radiation that the X-rays use is minimal, and we always take steps to protect our patients; the procedure is safe even for children and pregnant women. We can access the X-ray images immediately, enabling us to provide a fast and accurate assessment of your oral health.
Learn More About Digital X-Rays
3D Cone Beam Scanner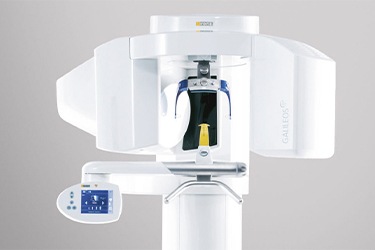 Our 3D cone beam scanner is a special type of X-Ray machine that produces detailed, three-dimensional images of a patient's mouth. In a single scan, it can give us a look at your dental structures, soft tissues, nerve paths, and more throughout your craniofacial region. We often use the cone beam scanner when we are planning to perform oral surgery, such as dental implant placement or the removal of impacted wisdom teeth.
Learn More About Cone Beam Scanners
Intraoral Cameras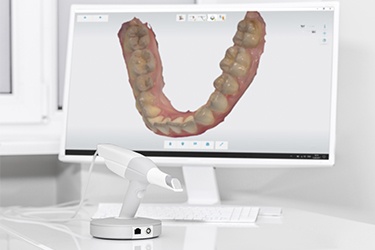 An intraoral camera is a small imaging device that we can freely move around your mouth to capture images of areas that are difficult to see with the naked eye. It helps to aid in early detection of dental problems. It also helps us to communicate more clearly with our patients. When you can see detailed, enlarged images of your mouth's interior, you may find it easier to gain a clear understanding of your oral health and of the treatments we recommend.
Learn More About Intraoral Cameras
Air Abrasion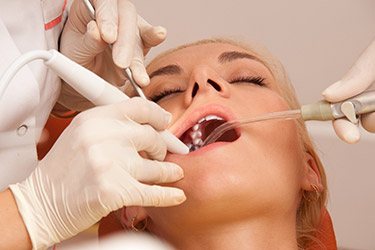 When a patient needs a filling, it is necessary to remove the decayed area of the tooth. Most dentists use a drill to accomplish this. Instead, we often use air abrasion. The hand piece blows a stream of tiny aluminum oxide particles onto the tooth, blasting away decay. This is less invasive than a dental drill and produces no heat, pressure, or vibration. It can even reduce the risk of tooth chips and fractures.
Learn More About Air Abrasion
Platelet-Rich Plasma and Platelet-Rich Fibrin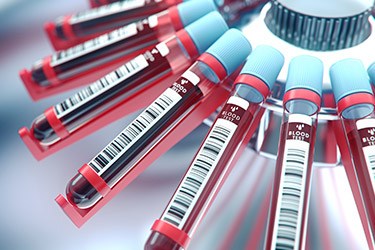 Platelet-rich plasma (PRP) and platelet-rich fibrin (PRF) are derivatives of a patient's own blood. They contain growth factors that promote wound healing after surgery or periodontal procedures. To produce the PRP and PRF, we put some of your blood in a special centrifuge, which then separates the desired portions of the blood. We inject the PRP or PRF directly into the area where we want to encourage tissue regeneration.
Versawave Soft & Hard Tissue Laser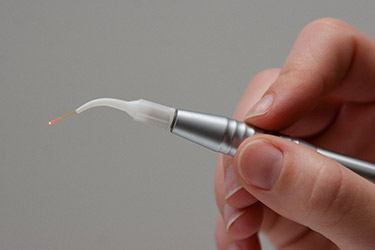 Dental lasers contribute to precise, minimally invasive care. The hard tissue laser can remove tooth decay and prepare teeth for restorations (such as crowns) without the use of a dental drill. A soft tissue laser may be used to remove excess gum tissue to reveal a more proportionate, more attractive smile. It is also a valuable tool in treating gum disease. Because a soft tissue laser sanitizes as it moves, it promotes fast post-op healing.
Diode Laser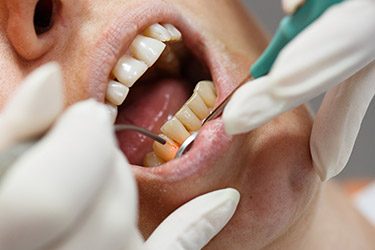 Diode Lasers are minimally invasive lasers with multiple applications ranging from contouring gums, to gum tissue biopsies, sterilization of periodontal pockets, and sculpting gums to help with fillings and crowns. They offer major benefits to patients compared to traditional surgical techniques for soft tissues; the patient experiences virtually no bleeding, swelling, or scaring; healing time is minimal, and less discomfort is experienced for various procedures when the diode laser is implemented.
iTero Digital Impressions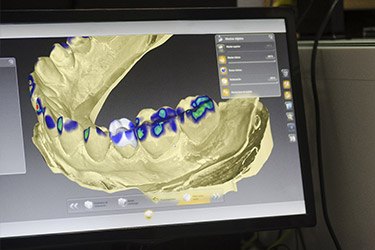 Sedation Dentistry
We understand that some dental procedures can be uncomfortable, especially if you struggle with dental anxiety or have a physical problem that makes it difficult for you to sit still for extended periods of time. Depending on the nature of the work you need to have done and your level of anxiety, we may offer nitrous oxide sedation ("laughing gas"), oral conscious sedation, or IV sedation. Our goal is to help you get through your appointment with as little stress and as much comfort as possible.
Learn More About Sedation Dentistry
Sleep Apnea Therapy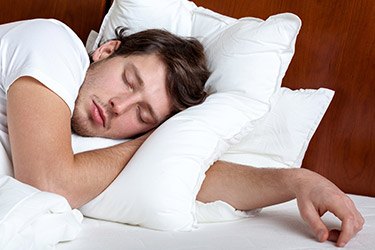 Obstructive sleep apnea is a dangerous disorder that disrupts normal breathing patterns at night. It can lead to perpetual exhaustion, trouble concentrating, and systemic health risks. To help you cope with sleep apnea, Dr. Page can design a custom oral appliance. It will gently reposition your jaw at night, thus helping to promote unobstructed breathing and more restful sleep. We can also provide lifestyle tips to help minimize the impact of your sleep apnea.