Living with Invisalign Clear Aligners – Schenectady, NY • Capital District
Daily Life During Your Journey
to Straighter Teeth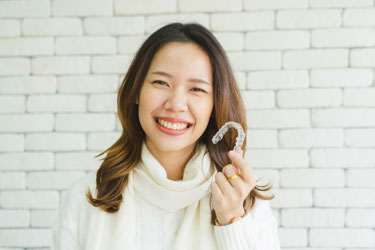 Are you thinking about investing in Invisalign to achieve a straighter smile? You have much to look forward to! Still, you may wonder what your daily life will be like during your treatment period. On this page, we'll explain what you can expect when you are using your aligners. You will not have to make drastic changes to your normal routine. Invisalign is made to fit into your life, not to interrupt it.
""I've been a patient at Capital Smiles for over 10 years. Over the years I've always received great care from the kind, caring staff. Like a lot of people, I used to have a lot of anxiety about going to the dentist. Dr. and staff really helped me overcome that fear. I highly recommend the Capital Smiles office for anyone needing a new dentist."

Colleen B.

Read More Reviews
Wearing Your Aligners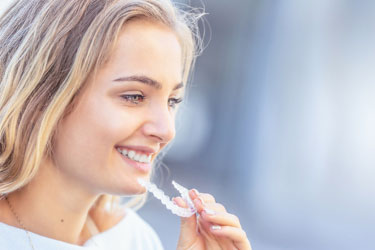 You should strive to wear your aligners as much as possible, for at least 20 – 22 hours each day. Wearing them less than that may affect the overall effectiveness of your treatment. You should only take them out to eat, drink (anything other than plain water), and clean your teeth. It is also okay to occasionally remove them for a special event or photoshoot.
When you switch from one aligner to the next, it is normal to experience mild discomfort. Sipping on cool water and taking an over the counter pain reliever should help to alleviate the problem.
Eating and Drinking with Invisalign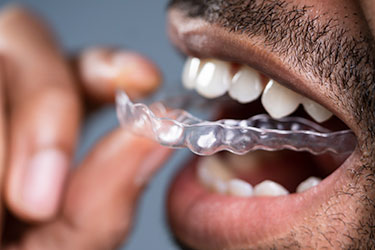 When you are eating or drinking anything other than plain water, remove your aligners and put them in their storage case. Taking your aligners out is very important because they can become stained, warped, or incur other types of damage if you eat and drink while wearing them. After you finish your meal or beverage, rinse your aligners and give your mouth a quick cleaning before you place them back in your mouth.
Your Invisalign Checkups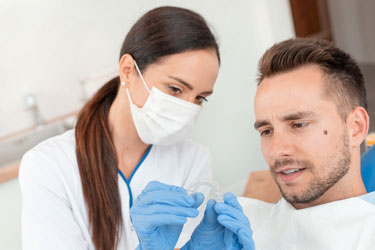 We'll schedule periodic Invisalign checkups for you, usually once every 6 – 8 weeks or so. At these appointments, we'll take a few minutes to make sure your treatment is progressing as it should. We'll also answer any questions you may have and provide you with the next few aligners in your series. These appointments are typically quite brief. You might even be able to squeeze one in during your lunch break.
Cleaning Your Aligners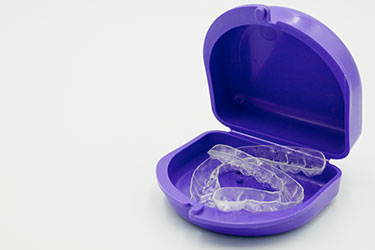 In addition to rinsing your aligners after meals, you should give them a more through cleaning each night before you go to bed. Invisalign sells a cleaning kit specifically for this purpose. If you choose not to purchase the kit, you can clean your aligners with a denture-soaking solution or an equal mix of white distilled vinegar and lukewarm water.
Dealing with Mishaps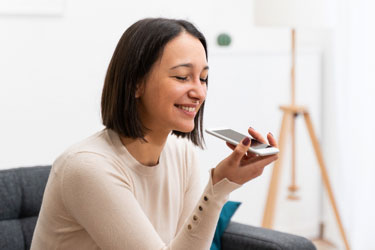 In general, Invisalign patients experience fewer orthodontic emergencies than patients with traditional braces. However, we understand that mishaps occasionally happen. If you ever accidentally lose or damage one of your aligners, give us a call as soon as you can. We might advise you to go back to wearing a previous aligner while we order a replacement for you. Or, we might tell you that it is okay to move on to your next aligner a few days early. Whatever you do, do not try to force a damaged aligner back onto your teeth.
Are you ready to find out how Invisalign may fit into your lifestyle? Contact the team at Capital Smiles today.