PERIODONTAL PATIENT REFERRALS - SCHENECTADY, NY • CAPITAL DISTRICT
THE HIGHEST QUALITY CARE FOR YOUR PATIENT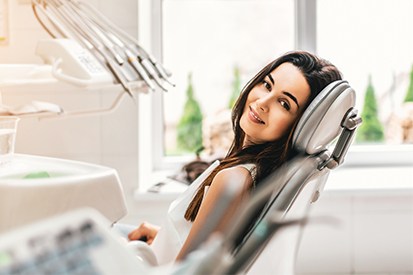 When Dr. Page partners with a dentist to provide their patient with necessary periodontal care, her goal is to become an extension of your practice. She and her team will work to make the process seamless for the patient while offering the same high level of service and treatment they have come to expect from your office. Several dentists in the Capital District and beyond have trusted her to look after their periodontal patients, and to learn why and how to refer someone to her, read on below.
WHY REFER YOUR PATIENT TO US?
Dr. Erin Page graduated from the University of Buffalo School of Dental Medicine in 2009, and this was followed by completing a general practice residency at Upstate Medical University at Syracuse in 2010. She has been in private practice ever since, and in that time, she has completed several continuing education courses focused on periodontics, dental implants, and sedation. This has enabled her to expertly treat advanced gum disease using laser technology, place dental implants, and offer sedation to ensure a comfortable experience.
HOW TO REFER A PATIENT?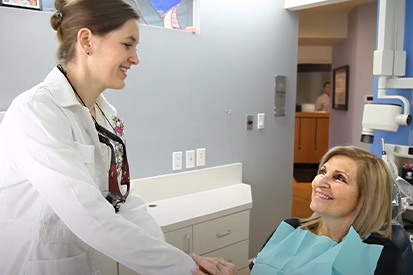 To refer a patient to Dr. Page, all you need to do is click on the button below and fill out the short form. After you have submitted it, Dr. Page will contact you so you can discuss the patient's situation in more detail. You can also call our office directly to set up a time for this. Regardless of which method you choose, you can look forward to fast and clear communication as well as an exceptionally positive outcome for your patient.