Botox® Therapy for TMJ Relief - Schenectady, NY • Capital District
Capital District's #1 Choice for Effective Treatment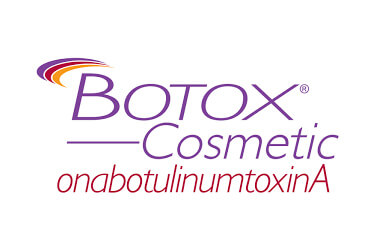 Your temporomandibular joints are located on either side of your head just in front of your ears. Several muscles, ligaments and bones must work in unison for these joints to function properly, allowing you to open and close your mouth with ease. TMJ disorder (TMD) may result when a condition prevents these joints from operating smoothly.
"Dr. Page was great, she was professional, a good technician and practiced painless dentistry. I trust her to do great work, and she delivers!!"

Robert E.

Read More Reviews
How Can BOTOX® Help?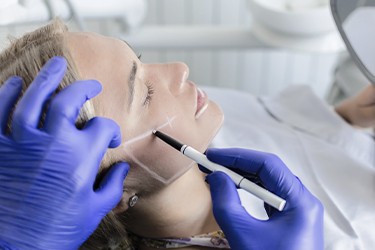 Botox® injections can be an effective part of your dental treatment plan to relieve the pain and discomfort associated with TMD and bruxism, or teeth grinding. Dr. Page, an American Academy of Facial Esthetics trained dentist, expertly administers your Botox® injections in our Capital Smiles office.
Several circumstances can contribute to the onset of TMJ disorder. For some patients, a hard blow to the face, head or neck can traumatize the jaw and lead to TMD. For others, a bite problem forces the joints out of their sockets. Also, teeth grinding and clenching that can cause teeth to have uneven surfaces may lead to improper jaw closure and TMD.
Regardless of the cause, the symptoms are almost universal, and they begin with pain that can range from annoying to incapacitating when you open your mouth to chew, talk or yawn. Other symptoms include:
A popping sound when you open your mouth
The feeling that your jaw is locked in place
Ear pain without indication of infection
Frequent headaches, especially tension headaches
Swelling along the side of your face
Sensitive teeth
The Botox Procedure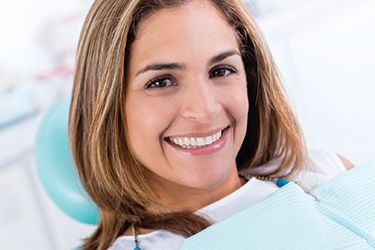 When Botox® is injected into the muscles that are affected by TMD, it can relieve pain and tension, as well as reduce the headaches and facial pain caused by nightly teeth grinding and clenching. Botox® works by blocking nerve receptors and preventing jaw muscles from over contracting. Dr. Page injects enough Botox to relax your muscles without impairing your ability to chew, speak and move your jaw. Botox injections quickly and effectively relax the muscles that lead to TMJ pain.
Botox® Treatment for TMJ Relief: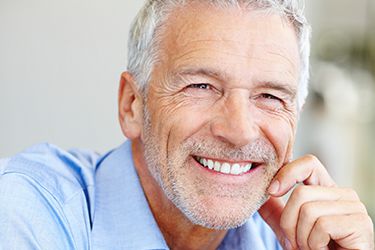 Takes just a few minutes;
Is comfortable – the needles are very small, and patients compare the sensation to a tiny prick or bug bite;
Remains effective for approximately 3 months;
After a series of treatments, Botox® can retrain your muscles to relax for longer periods of time.
Most of Dr. Page's Botox patients feel relief within two to seven days after their first treatment. Only the areas injected with Botox® are affected, so your facial features will still move and express emotion as usual. And because Botox® treatment for TMJ disorder is non-surgical and non-invasive, you will be able to return to your normal daily activities almost immediately after treatment.
Request a Consultation to Learn More
To learn more about Botox® injections that relieve the symptoms of TMD, or to schedule an appointment, contact Capital Smiles today. Our patients in Schenectady, Troy, Saratoga, Clifton Park, Niskayuna and the surrounding Capital District enjoy renewed dental comfort and function with our customized care.
BOTOX® for TMJ/TMD FAQs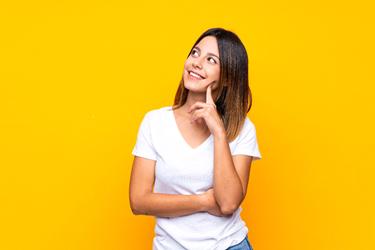 BOTOX® has already helped countless people find relief from their TMD symptoms. It may be able to help you as well! Of course, you may want to know more about what to expect from this treatment before you visit us for your consultation. That is why we have put together the following list of frequently asked questions, along with their answers. If you don't see the information you were hoping for, you are welcome to call us directly.
Do BOTOX® Injections Hurt?
The needles used for the injections are quite small, which means you should feel very little during your treatment. You might experience a slight stinging sensation at the injection sites, but some people experience no pain at all. The doctors in our practice are careful to administer BOTOX® in a way that is as comfortable as possible.
Does Insurance Cover BOTOX® for TMD?
Insurance usually does not cover BOTOX® as a therapy for TMD. However, if your condition is severe enough that it is contributing to migraines, insurance may approve the BOTOX as a migraine treatment, rather than as a TMD treatment. If your policy will not help you pay for your injections, talk to our team about your other payment options. We want to work with you to help you afford the treatment you need to feel your best.
Does BOTOX® Have Any Side Effects?
Most patients experience few to no side effects when BOTOX® is properly administered. Those who do experience side effects usually find them to be quite mild. Things like headaches and nausea may occur. Bruising and soreness at the injection sites also affect some patients. If you experience any severe or unusual side effects after your treatment, you should call us right away.
Why Is a Dentist a Good Person to Administer BOTOX®?
Many medical professionals are qualified to administer BOTOX® injections. However, dentists are among the most qualified because of their in-depth knowledge of the facial structures, including the TMJ and the surrounding muscles. Dr. Page is able to inject BOTOX® at precise locations and at the correct depth, which contributes to a minimal risk of complications and a high chance that BOTOX® will be able to provide you with effective TMD relief.
How Will BOTOX® for TMD Affect my Appearance?
BOTOX® for TMD is primarily injected into the masseter muscle, which plays a key role in opening and closing your mouth. Your TMD may have caused the muscle to overdevelop, making your face look slightly wider than it should. BOTOX® helps to relax the masseter and prevents it from overworking. In turn, this can make your face take on a slimmer appearance and lead to a more defined jawline.
Since the objective of BOTOX® for TMD is to relieve pain rather than reduce the appearance of wrinkles, it is unlikely to affect your face in other ways. You will still be able to make a full range of facial expressions and maintain a natural appearance.