Tooth Extractions - Schenectady, NY • Capital District
Comfort From Beginning to End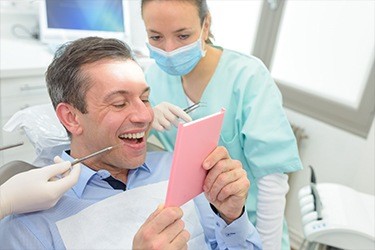 At Capital Smiles, our number one goal is to help our patients maintain a full, healthy set of teeth for a lifetime. However, in some cases the patient and Dr. Page may ultimately choose to remove a tooth for the sake of a patient's oral health. When it comes to Capital District tooth extractions, Dr. Page has the experience and the tools necessary to ensure that our patients always experience a comfortable procedure.
"Capital Smiles is an amazing dental practice, with a wide range of services not often provided in a single practice. The practitioners are so well trained and the technology is amazing and continually upgraded."

Elaine D.

Read More Reviews
Why Would a Tooth Need to Be Extracted?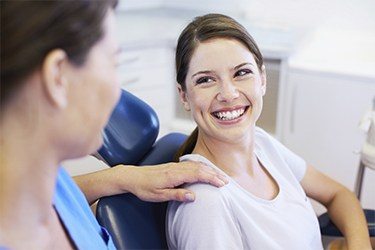 Typically, we will recommend that a tooth be removed if:
A large cavity has damaged it beyond repair
It is so broken that there is too little to restore
Advanced gum disease has weakened the bone supporting it
Room needs to be created for a denture/orthodontic treatment
A weakened tooth is going to be replaced with a dental implant
How Does a Tooth Extraction Work?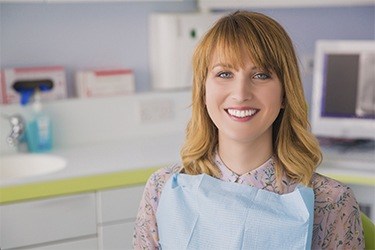 Fortunately for our patients, a tooth extraction doesn't actually involve "pulling" a tooth. This approach is inefficient and would be very uncomfortable for doctor and patient alike!
Instead, we start by numbing the tooth and the surrounding area. Next, Dr. Page will loosen the tooth's supporting tissue, and once the tooth begins to wiggle, she will use forceps to apply pressure and gently rock it back and forth to remove the tooth. Using this method, most patients don't actually feel it when their tooth comes out!
Sedation Dentistry Can Help with Anxiety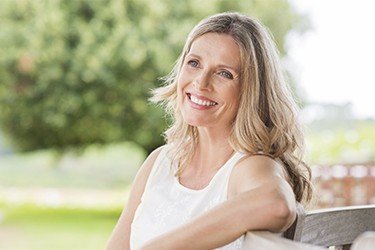 Of course, the need for a tooth extraction can cause many patients to feel nervous, but at Capital Smiles, we are prepared to help even the most anxious patients to have a relaxing experience. Dr. Page extensively trained in the field of sedation dentistry. Whether you need a little or a lot of help to feel comfortable during your appointment, our sedation methods will allow you to relax during your tooth extraction procedure.
After an Extraction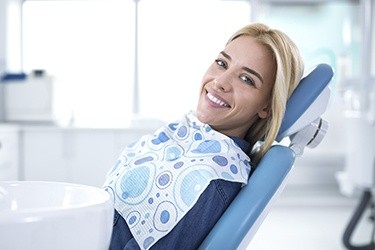 Immediately following an extraction, a patient may experience some soreness, swelling, and bleeding in the area for the next few days. This is all very normal, and it will go away over time. To help speed up the healing process, we recommend that our extraction patients take the day of their procedure to relax, and we may also suggest that they initially stick to a soft food diet and apply ice for a few days.
We ask that patients not drink from a straw or rinse their mouth for the first 24 hours as well, as this could interfere with the blood clotting. It's also very important that they not smoke right after treatment—this can slow healing and lead to an infection.
Depending on which tooth has been extracted, our team can quickly help a patient choose a suitable replacement so they can regain a full set of teeth. We have a multitude of options to choose from, and our team will go over each in detail so they can make a well-informed decision.
Have Any Questions?
Whether you have been dealing with dental pain for a long time or have recently suffered an accident, a tooth extraction could be your first step to reclaiming a healthy smile. To learn more about tooth extractions and schedule an appointment at Capital Smiles, contact us today.