Tooth-Colored Fillings - Schenectady, NY • Capital District
Beautiful, Functional Fillings for All Ages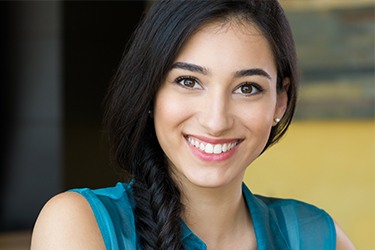 If you need to have a dental filling to repair tooth decay or damage, we only restore teeth with beautiful tooth-colored composite resins. A wonderful alternative to silver, or amalgam fillings, tooth-colored fillings offer a more conservative option in restorative dentistry. Dr. Erin Page provides this aesthetic option for patients of all ages at Capital Smiles.
"From the beginning, as a patient and a person, I've never experienced such professional dental care. You gave me my smile back and I'm very proud to wear it. Your creativity is amazing!"

Brenda E.


Read More Reviews
Many Benefits of Tooth-Colored Fillings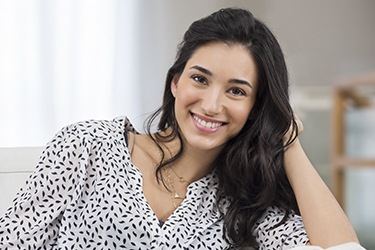 Tooth-colored fillings are made out of a biocompatible composite resin that is highly customizable to match the shade of your surrounding tooth enamel. They offer a more conservative option to traditional amalgam fillings, as less healthy enamel must be removed before the filling is placed. Additionally, there is no risk of mercury exposure with composite resin -- an increasing concern for many patients.
Because tooth-colored fillings are more resistant to heat and cold than amalgam, they do not expand and contract with temperature change. Expansion can break the healthy enamel surrounding an amalgam filling. Tooth-colored fillings may last longer due to the reduced sensitivity. And by actually bonding with the tooth's surface rather than just being secured on top, composite resins bond to the microstructure of natural teeth leaving you with more natural tooth structure.
Of course, one of the most significant benefits of tooth-colored fillings compared to the silver alternative is in the fact that the white resin blends flawlessly with the rest of your smile. That means no matter where the decay or damage is located, you can feel confident knowing a white filling won't take away from the natural beauty of your smile.
The Procedure for Tooth-Colored Fillings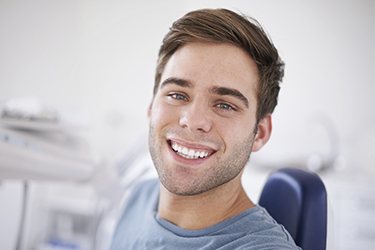 To place a tooth-colored filling, Dr. Page will first remove all decay and then clean the cavity or damaged area. She must isolate the tooth to keep it completely dry throughout the procedure. Then, etching and bonding solutions are placed onto the tooth's surface to roughen it up and encourage bonding between the composite resin and enamel. Once the bonding solution has dried, she will shape the resin onto the cavity. We will make as many adjustments as needed to make sure it fits properly with your dentition. Then, the resin dries within minutes under a special UV light -- and the procedure is complete! Composite resin fillings can be expected to last just as long or longer than those made of amalgam.
We Use Air Abrasion for Minor Tooth Decay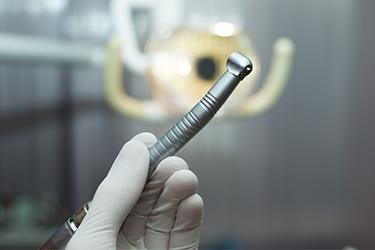 At Capital Smiles, we make use of the latest technology to ensure our treatments are completed with maximum comfort and efficiency. Air abrasion is an invaluable tool that buffs out small bits of decay without the need for a drill or anesthesia. Then, the composite filling can be placed into the cavity or affected area to restore the tooth's full form and function.
Visit Capital Smiles This Month!
Don't forget that you can help to prevent cavities by visiting our office for a checkup and cleaning every six months. To schedule a routine appointment, or to get started with any necessary restorative treatment, contact us today!