Cases Treatable with Invisalign – Schenectady, NY • Capital District
Versatile Treatment for Healthier, More Beautiful Smiles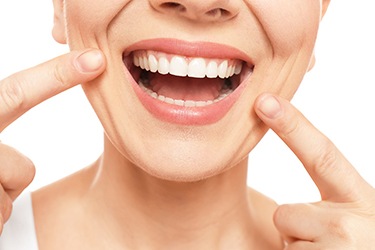 To say that Invisalign can help patients achieve straighter teeth is a dramatic simplification of what this treatment can do. There are numerous types of dental misalignment that Invisalign can address — and it may be able to help you! On this page, we'll discuss some of the specific orthodontic issues that Invisalign has been shown to be effective for treating.
"This was my first visit. I really liked both the hygienist and the dentist. The way Dr. Page answered my questions made it clear that she was thinking about all aspects of treatment (my history, current concerns, cost, etc.). Their x-ray and lab areas were open so patients can see that they are clean and compliant with standards. Overall, it felt like they truly want to do good work and make people feel comfortable."

Brandi P.

Read More Reviews
Crowded Teeth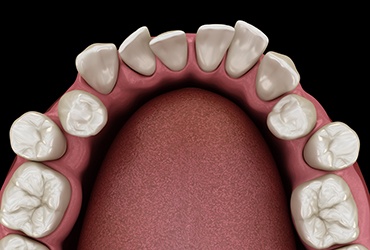 Teeth that are too close together or that overlap can pose a serious hindrance to proper oral hygiene. They may also cause embarrassment and discomfort. Invisalign may be able to shift the teeth so each one has its own space. It may work along with extractions to accomplish its goal.
Overbite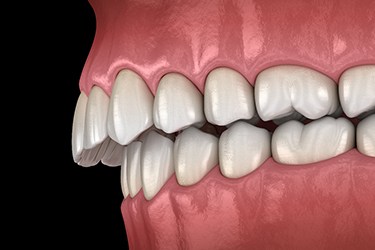 An overbite is when the front teeth overlap with the lower teeth upon biting down. A small overbite is normal and doesn't necessarily require treatment. However, a deep overbite can cause premature wear on the front teeth and lead to jaw pain. In most cases, Invisalign is able to correct deep overbites.
Underbite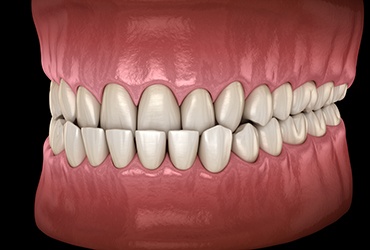 An underbite is just the opposite of an overbite. It is when the lower teeth are in front of the upper teeth when you close your mouth. It is usually related to the lower jaw being too far forward. A severe underbite can affect both speech and dental health. While Invisalign cannot correct all cases of this problem, it is often able to help.
Crossbite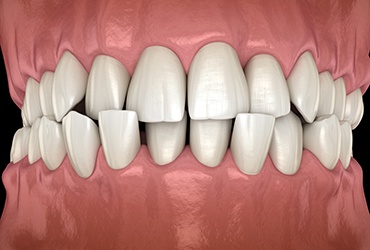 A crossbite is when you close your mouth and only some of your upper teeth sit inside your lower teeth. It can lead to chips and breaks in the teeth as well as gum recession. Invisalign is able to fix some types of crossbite.
Gap Teeth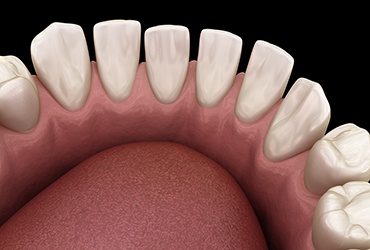 Gap teeth, sometimes referred to as a "spacing issue," is when there is extra space between two or more of your teeth. In addition to being aesthetically unpleasing, gap teeth can negatively affect the gums. Invisalign is often able to bring the teeth closer together.
Open Bite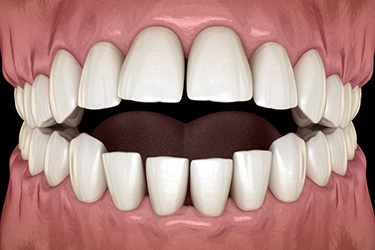 If your upper and lower teeth do not make contact with one another when your mouth is closed, you have what is known as an open bite. This condition can make it difficult for you to eat and chew certain foods. Invisalign clear aligners are able to address most cases of open bite.
Baby and Permanent Teeth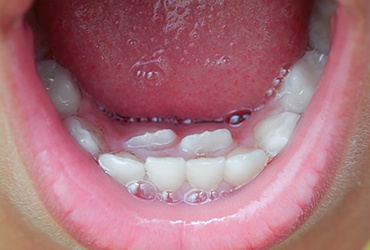 In the past, Invisalign only provided treatment for teenagers and adults. Now, Phase I treatment is available for children who have some baby teeth and some permanent teeth. It can guide the development of the teeth and play a role in preventing future orthodontic problems.
Generally Straighter Teeth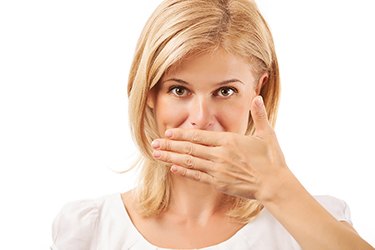 Are you interested in orthodontic treatment, not because your oral health is in danger, but simply because you would like to improve your smile's appearance? Invisalign can help with that! It can shift your teeth in a way that makes you proud to show them off.
Would you like to find out if Invisalign may be able to help you achieve a more attractive, healthier smile? Contact us today to schedule your consultation.