Diagnosing Sleep Apnea - Schenectady, NY • Capital District
Find a Cure for Your Restless Sleep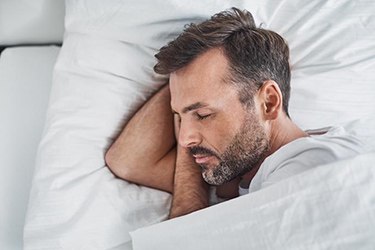 In order to find a cure for sleep apnea, you must first receive a proper diagnosis from a trained sleep specialist or sleep dentist. At Capital Smiles, we are committed to helping our patients rest easier by identifying what is causing them to snore and sleep poorly -- and then providing an appropriate solution, like with a customized mouthguard or by offering tips on appropriate lifestyle changes. Keep reading to learn more about how we are diagnosing sleep apnea in Schenectady, and why it may be time for you to schedule a consultation.
"My family has been going to Capital Smiles for many years and have never experienced the level of care, expertise, or warm reception than we have always gotten there. Would strongly and comfortably recommend everyone to Capital Smiles for exceptional dentistry."

Aaron L.

Read More Reviews
Diagnosing Sleep Apnea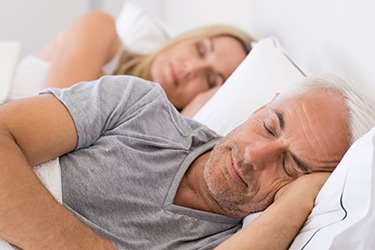 When you come in for an appointment to be tested for sleep apnea, we will begin by asking you a series of questions to help pin down what is at the source of your poor sleep. The most common are those found in the STOP-BANG Assessment Tool, which is a simple way to self-screen for sleep apnea. While you can take this quiz on your own to get an idea of whether or not you are suffering from this condition, you will need to follow up with a specialist or sleep dentist for an actual diagnosis.
Some of the questions we may ask during a sleep apnea consultation include the following:
Do you frequently snore throughout the night? Do you wake others up with your loud, persistent snoring? This is the most common indicator of sleep apnea.
Are you often tired or do you feel chronically exhausted? Do you fall asleep while driving or talking to someone? That is not just another side effect of getting older -- and, more often than not, it means sleep apnea.
Has someone else seen you stop breathing or choking during sleep? It is usually a partner who first recognizes sleep apnea.
Do you have high blood pressure? This frequently occurs alongside sleep apnea.
Are you overweight or obese? Carrying extra weight can place pressure on the airway to increase the risk of snoring and sleep apnea.
After we have had this conversation, we will determine how to proceed based on the results. If it is determined that you do have sleep apnea or are at a high risk of developing the condition, we will move forward with a treatment designed around your specific needs.
Finding a Proper Treatment after Diagnosis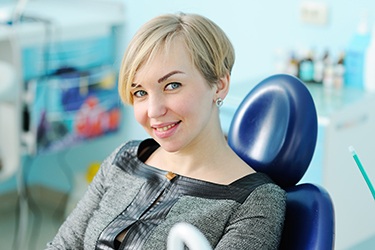 Getting a sleep apnea diagnosis is actually great news, as it means that an effective solution is in sight. Treatment for sleep apnea is most successful when it is paired with necessary lifestyle changes, like weight management for people with a high BMI (body mass index), which is a common cause of sleep apnea. Furthermore, cutting back on caffeine throughout the day and alcohol (especially before bed) can help to reduce the risk of snoring and sleep apnea.
Get Started Today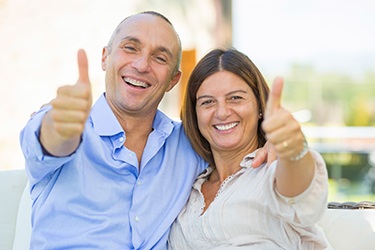 You deserve to enjoy all the benefits of a full night's sleep, every single night. To learn more about sleep apnea diagnosis, treatment, or prevention, or to get started with a sleep apnea consultation, we invite you to contact Capital Smiles today.