Invisalign® Clear Braces - Schenectady, NY • Capital District
Achieve a Straighter, More Confident Smile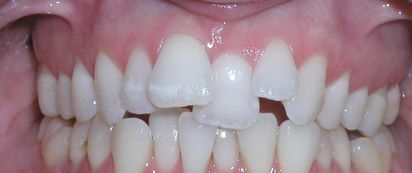 Is your goal to have a beautifully straight set of teeth? You may have considered braces, but dismissed the idea because you didn't want to go the traditional route. Perhaps you are afraid of looking like a teenager instead of a working professional. Or maybe you have an important event like a wedding or a class reunion coming up, and you would rather not be photographed wearing metal braces.
If you can relate to any of these issues, Dr. Lieberman and Dr. Page have a great solution. Invisalign® clear braces are a revolutionary alternative to traditional teeth-straightening techniques. Instead of metal wires and brackets, the Invisalign® system uses a series of clear trays to shift teeth incrementally. When you decide on Invisalign®, our doctors will use 3D computer imaging to generate a preview of what your new smile will look like. These images will also help Dr. Lieberman and Dr. Page design a treatment plan that's right for you.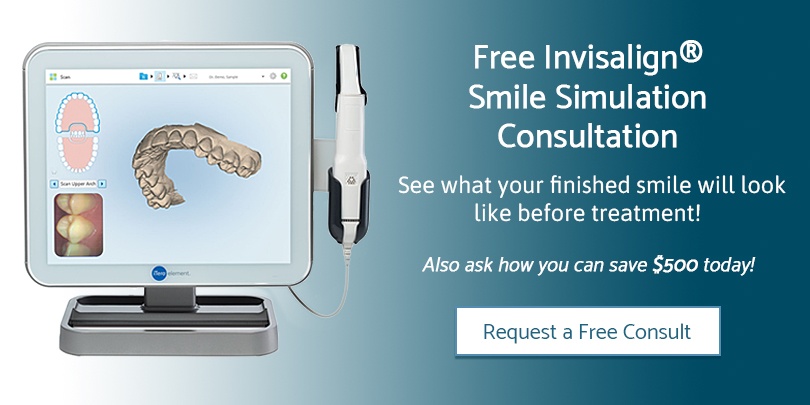 "At first I was unsure whether I wanted to be stuck using Invisalign, but as soon as I started I was glad I did. I couldn't even tell I was wearing them, and what's even better is no one else could either."

Andrew N.

Read More Reviews
Why Choose Invisalign® Clear Aligners?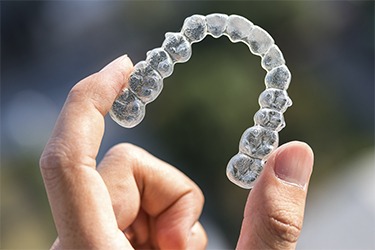 Invisalign® clear aligners offer many benefits over traditional braces. What makes Invisalign® so different?
1. Custom
Drs. Page and Lieberman will take detailed impressions of your mouth. A lab will use these impressions to create aligners that will reposition your teeth over the next 12 to 18 months.
2. Flexible
Can you imagine trying to remove traditional braces on your own? It's a complicated chore even for an orthodontist. Invisalign® trays, on the other hand, are easily removable. While you need to wear the trays most of the time for optimal results, Drs. Lieberman and Page recommend you remove your aligners while eating, flossing, and brushing. On special occasions, you have the luxurious option of leaving your aligners at home.
3. Transparent
Since Invisalign® offers the discreet look of transparent orthodontia, other people won't notice that you're wearing aligners.
4. Low Maintenance
You'll come to our office about every six weeks for updates on your progression. Invisalign® aligners don't require adjustment, so there's very little upkeep.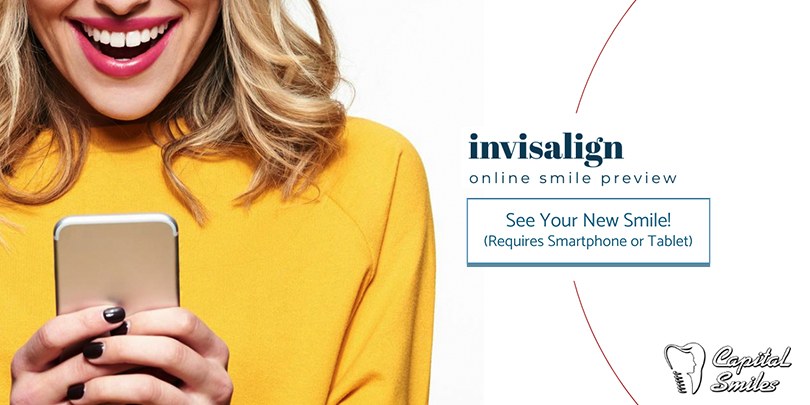 Invisalign® for Teens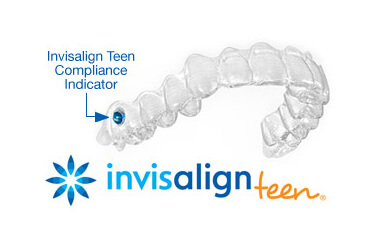 We have some awesome news for our teen orthodontic patients. Invisalign® teen is now available and making teeth straightening a lot less awkward. Invisalign® teen works just like Invisalign® for adults, using a clear aligner system to gently move teeth. This means you can avoid a mouth full of metal for all those important moments, like yearbook photos, homecoming, and prom.
Cut Treatment Time in Half with AcceleDent®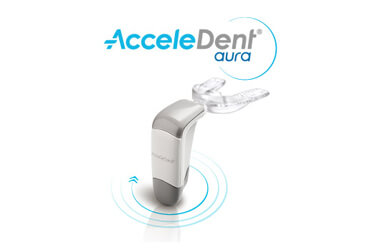 The time it takes to complete your Invisalign treatment can be dramatically decreased with AcceleDent®. The method uses SoftPulse Technology® to speed up bone remodeling, for faster tooth movement, too. Wear the custom-fit mouthpiece activated with the special accelerator for just 20 minutes every day, and the gentle micropulses speed up the movement of your teeth—comfortably. In fact, AcceleDent® is clinically proven to move teeth up to 50 percent faster. You can benefit from accelerated orthodontics!
Request an Invisalign® Consultation Today
Our Capital Smiles team wants to give you a beautiful smile you are proud to show off. Thanks to Invisalign®, we can straighten teeth quicker and more comfortably than ever before! Contact our Schenectady dental practice today and schedule your exam, consultation, or second opinion visit. Niskayuna, Albany, Troy, Saratoga and Capital District area patients will find our office conveniently located.