Emergency Dentist - Schenectady, NY • Capital District
Urgent Care When You Need It Most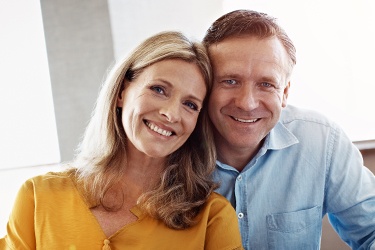 In spite of our best preventive efforts, your smile may need urgent attention at some point. Dental emergencies can strike anyone, at any time -- and it can be scary when they do. Knowing that your trusted dental team is also your Capital District emergency dentist will help you remain calm! Dr. Shiloh Lieberman, Dr. Erin Page, and our whole team are here for you when you need us most.
"Because of my extreme fear of dentists, I had to endure tooth aches, abscesses, rotting teeth, gum disease and the everyday emotions of being embarrassed about my smile for the last 30 years. I found Capital Smiles and Dr. Page online and made the decision to finally put an end to all of this. 3 weeks later, I have a gleaming new smile, confidence abounding and am so incredibly happy now I can't describe the feeling."

Paul T.

Read More Reviews
Is It Really an Emergency?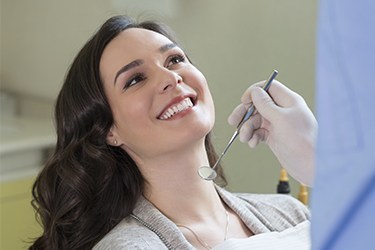 Sometimes people put off visiting the dentist because they are unsure whether or not they are really experiencing an emergency. But now is not the time to be "brave" and wait it out. Receiving prompt attention could mean the difference in saving an injured tooth or not. If you are experiencing pain, bleeding from your mouth, or have broken a tooth or dental work, do not hesitate to contact our office.
How to Prevent Dental Emergencies
Common Dental Emergencies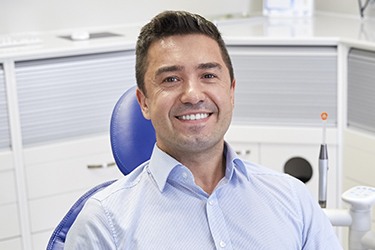 Completely knocked out or partially dislodged teeth
Broken teeth
Toothache or abscess
A foreign object lodged between teeth
Broken crown, filling, or other dental work
Dr. Page and Dr. Lieberman are well equipped to handle the majority of dental emergencies that our patients experience. There are some times, however, when you should head to the emergency room. If you are bleeding profusely, have broken a bone in your jaw, or are experiencing severe swelling, do not hesitate to seek emergency medical attention at your local emergency room.
Dental Emergency? Here's What to Do Next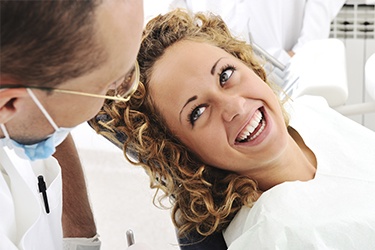 The most important thing to remember in the face of any emergency is to remain calm. Control the situation and then get in touch with your emergency dentist right away. We will ask questions, listen, and then provide advice for reducing pain until you can make it to our office. In general, some tips for handling dental emergencies include:
Collect a missing tooth or any larger pieces for possible reattachment.
Store a missing tooth in the empty socket or a cup of milk until you can make it to our office.
Stop bleeding by applying a clean gauze or cloth to the wound.
Reduce swelling by applying a cold compress to the affected cheek in 10 minute intervals.
Rinse the mouth with warm salt water to soothe pain and prevent infection.
Emergency Services: Part of a Complete Treatment Plan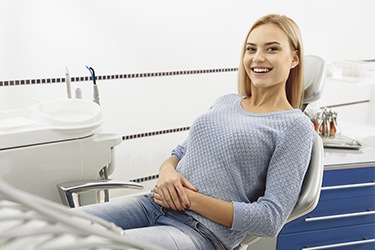 When you visit Capital Smiles with a dental emergency, we will first get you out of pain with necessary emergency treatments. Then, we'll put you on track with a complete treatment plan to help you achieve long lasting oral health and wellness! We don't want to see you just one time -- instead, we want to develop a long-term relationship with you as one of our valued patients.
How to Handle Dental Emergencies
Contact Your Capital District Emergency Dentist ASAP
The next time an urgent situation catches you or a loved one by surprise, don't hesitate to get in touch with the emergency dentist at Capital Smiles! We'll work to save your smile, then put you on the path to long lasting oral health and wellness. Save our number in your phone right now, and we'll just be a few taps away when you need us most. Reach us at (518) 631-2640!