Emergency Dentist — SCHENECTADY, NY • CAPITAL DISTRICT
URGENT CARE WHEN YOU NEED IT MOST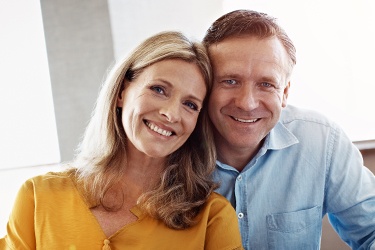 In spite of our best preventive efforts, your smile may need urgent attention at some point. Dental emergencies can strike anyone, at any time -- and it can be scary when they do. Knowing that your trusted dental team is also your Capital District emergency dentist will help you remain calm! Dr. Erin Page and our whole team are here for you when you need us most.
Why Choose Capital Smiles for Emergency Dental Care?
Same-Day Emergency Appointments Available
State-of-the-Art Technology for Fast & Precise Care
Calming Sedation for Maximum Comfort
"Because of my extreme fear of dentists, I had to endure tooth aches, abscesses, rotting teeth, gum disease and the everyday emotions of being embarrassed about my smile for the last 30 years. I found Capital Smiles and Dr. Page online and made the decision to finally put an end to all of this. 3 weeks later, I have a gleaming new smile, confidence abounding and am so incredibly happy now I can't describe the feeling."

Paul T.

Read More Reviews
What to Do in a Dental Emergency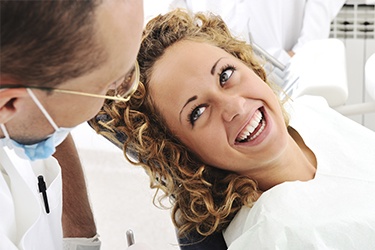 The most important thing to remember in the face of any emergency is to remain calm. Control the situation and then get in touch with your emergency dentist right away. We will ask questions, listen, and then provide advice for reducing pain until you can make it to our office.
When you visit Capital Smiles with a dental emergency, we will first get you out of pain with necessary emergency treatments. Then, we'll put you on track with a complete treatment plan to help you achieve long lasting oral health and wellness! We don't want to see you just one time -- instead, we want to develop a long-term relationship with you as one of our valued patients.
The Most Common Dental Emergencies
Sometimes people put off visiting the dentist because they are unsure whether or not they are really experiencing an emergency. But now is not the time to be "brave" and wait it out. Receiving prompt attention could mean the difference in saving an injured tooth or not. If you are experiencing pain, bleeding from your mouth, or have broken a tooth or dental work, do not hesitate to contact our office.
Dr. Page is well equipped to handle the majority of dental emergencies that our patients experience. There are some times, however, when you should head to the emergency room. If you are bleeding profusely, have broken a bone in your jaw, or are experiencing severe swelling, do not hesitate to seek emergency medical attention at your local emergency room. These are the most common dental emergencies we treat at Capital Smiles.
Understanding the Cost of Dental Emergencies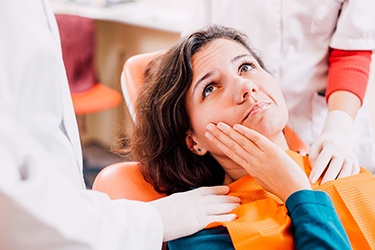 The cost of emergency dentistry in Schenectady varies from case to case. When you come in for your appointment, we will be able to evaluate the situation and provide a candid cost estimate. We will also help you understand your payment options; most patients are eligible for convenient financing, and our team can help you file insurance claims. Keep in mind that delaying treatment will not help you save money — in fact, you may end spending much more!
Every Dental Emergency is Different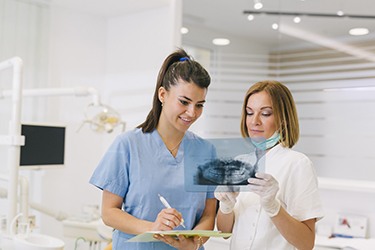 Just like every patient is unique, so is every dental emergency. In some cases, the best treatment is something simple and low-priced, like a basic medication or a small filling. In other cases, an extensive, complex, and higher-priced procedure is necessary. We will not be able to provide you with any cost estimates until we have had a chance to examine you. Once we understand your situation, we will discuss all of your treatment options with you — including their pros, cons, and associated costs. Our team will make sure you understand the financial aspect of your care before you commit to anything.
Does Dental Insurance Cover Dental Emergencies?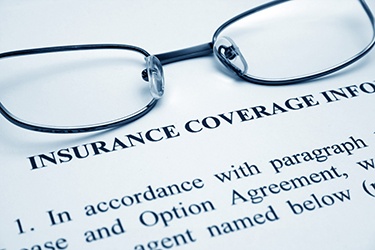 Many dental insurance policies cover one emergency exam each calendar year. They also commonly cover 50 – 80% of the price of the treatments that are often used as part of emergency dentistry (up to the amount of the plan's annual maximum). Although our practice is not in-network with any insurance plans, we do want to help you get the most out of your coverage. We will be happy to verify your benefits and file claims on your behalf. Contact us today to learn more about how we handle insurance for our patients.
Other Options for Making Dental Emergencies Affordable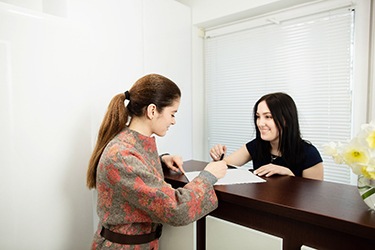 As your emergency dentist in Schenectady, we don't want you to worry about being able to afford your treatment. That is why, in addition to assisting you with insurance, we provide convenience financing through CareCredit. CareCredit is a third-party lender that offers low-interest and no-interest payment plans for virtually any dental or medical service. Most patients qualify for financing, and our team can help you through the application process if necessary. If you are approved for credit, you may be able to choose from a range of payment plans, so you can settle on one that best fits with your monthly budget.
Taking Care of Your Smile Can Save You Money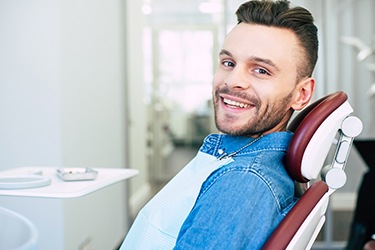 Some dental emergencies are unavoidable, but most are preventable. Being proactive about caring for your teeth may save you thousands of dollars over the years. For example, most dental insurance plans cover 100% of the cost of preventive care. Cleanings and checkups can reduce your risk of cavities, gum disease, and other problems. They also allow us to identify and treat minor oral health issues before they worsen and require extensive (and expensive) treatment.
Also, keep in mind that if you ever suspect that something is amiss with your oral health, it is better to seek treatment sooner rather than later. Teeth cannot heal themselves, so any minor dental pain is only likely to get worse over time.
How to Prevent Dental Emergencies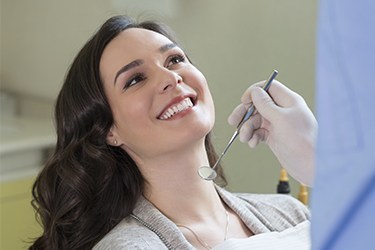 At Capital Smiles, we're more than capable of helping people overcome a dental emergency, whether they're dealing with an excruciating toothache or physical injury. Of course, we'd much prefer that our patients avoid emergencies in the first place, as they are always a huge source of stress! Thankfully, keeping you and your family's teeth safe from unexpected pain and accidents is relatively simple—just be sure to follow these straightforward tips:
KEEP UP WITH YOUR ROUTINE DENTAL CARE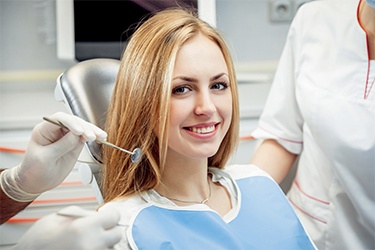 Many, many dental emergencies occur not because of a traumatic accident, but due to a minor problem (like a small cavity) being ignored for a long time, which allows it to become much worse. This is often the case with extremely painful toothaches that seemingly "pop up" out of nowhere. The best way to make sure nothing like this happens to you is to keep up with your preventive dental care, i.e. brush and floss every day and get a checkup and cleaning at least once every six months. These practices will stop many small issues before they ever develop, and should something slip by, a routine exam at Capital Smiles will make sure any problem is treated way before it turns into an emergency.
DON'T CHEW ON EXTREMELY HARD ITEMS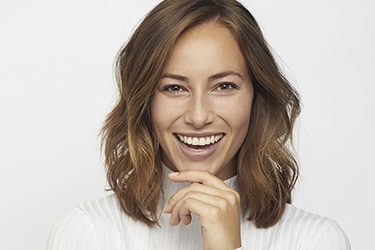 While this might sound like a no-brainer, way more people absentmindedly gnaw on hard items that can wear down their teeth than you might think. Things like ice, popcorn kernels, pens, pencils, and even fingernails can all slowly wear down enamel over time, increasing someone's risk of suffering a chipped/cracked tooth or cavity. If you need to chew on something throughout the day, your best choice is always sugarless gum.
ALWAYS WEAR A MOUTHGUARD WHEN PLAYING SPORTS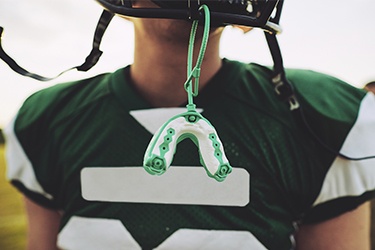 Whether it's a professional athlete you see on TV every week or your own son or daughter playing T-ball, absolutely everyone should wear a mouthguard when participating in sports. No matter if a game involves contact or not, anything that includes people moving quickly, objects flying through the air, and hard surfaces can spell trouble for the teeth if there is an accident. A mouthguard helps shield the teeth, lips, and gums when things go wrong, and one can often mean the difference between a small bump and a broken/knocked out tooth. Whether for yourself or your child, be sure to ask our team about our custom-made mouthguards—they are much more comfortable and provide better protection than anything you'll find at the store.
DON'T USE YOUR TEETH TO OPEN PACKAGES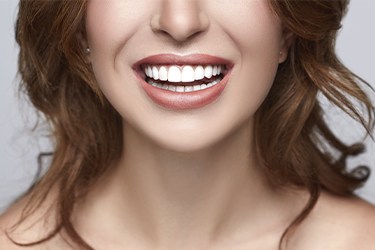 Thanks to the rise of Amazon and other e-commerce sites, millions of people have millions of packages to open every single day. Sometimes, they aren't very cooperative, so this leads many people to use their teeth to tear through any offending tape or cardboard. While this might seem like an easy hack, the truth is that your teeth are only intended to help you chew and speak, nothing else. Using your teeth as a tool to open a package can easily lead to them accidentally chipping. It's always wise to take a moment and grab the scissors—your smile will thank you for it!
These tips are great for absolutely anyone regardless of their age or dental needs, and by following them, you can protect both your smile and your wallet from surprise dental emergencies. Of course, no type of emergency is 100% preventable, so if you ever need immediate help, know that Dr. Page at Capital Smiles is only a phone call away .
Dental Emergency FAQ's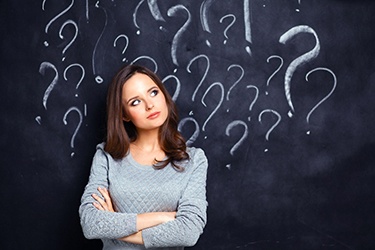 Dr. Page is ready to serve as your emergency dentist in Schenectady. However, we realize that you may want more information before you save our number in your phone as your go-to oral healthcare provider. Below, you will find answers to some of the most frequently asked questions about emergency dentistry. If you do not see the information you were hoping for, give us a call — we are always happy to speak with patients and prospective patients.
Will My Toothache Go Away on Its Own?
Toothaches do not usually go away on their own. However, there are exceptions to the rule. For example, if the pain is coming from a structure near a tooth, instead of the tooth itself, the issue may resolve on its own without professional treatment. Another reason a toothache might vanish is if the nerve inside the tooth dies. Once that happens, it can no longer send pain signals to the brain. However, the infection that caused the toothache in the first place may still be present. Without treatment, it could spread into the surrounding tissues and cause further problems, including systemic illness.
Should I Visit the Emergency Room First for Dental Emergencies?
Most hospitals do not have the equipment or the training to address a dental emergency in Schenectady. They may be able to provide pain medication and urge you to visit your dentist as soon as possible. In almost all instances, it is best to see a dentist first for any oral health problem. However, there are a few circumstances that do call for a visit to an emergency room. If your jaw is broken, you are bleeding excessively, or you are experiencing any life-threatening symptoms, you should certainly head to the ER right away. Later, you can visit us for follow-up care.
My Chipped Tooth Doesn't Hurt. Do I Still Need to Visit?
Even if a chipped tooth does not hurt, it would still be wise to come see us. We can examine the tooth to determine if its inner layers have suffered damage. Plus, we may be able to quickly repair the tooth with dental bonding (a tooth-colored resin). Not only will that restore the tooth's appearance, but it will also prevent the tooth's sharp edges from irritating the soft tissues in your mouth. It can even protect the tooth against further breakage in the future.
What Should I Keep in My Emergency Dentistry Kit?
Keeping the following supplies on hand can help you handle dental emergencies in the best way possible:
A small storage container with a lid. This can be used to hold lost teeth or lost restorations.
First aid supplies. This can include things like painkillers, sterile gloves, gauze, an ice pack, and petroleum jelly.
Dental supplies. Dental floss, orthodontic wax, and denture adhesive may all come in handy.
In addition to having your dentist's phone number, you should also have an updated list of your medications and your dental insurance information.
WE'RE HERE TO HELP
No matter what your emergency might be, seeking out professional attention as fast as possible is always the wisest move. Thanks to these tips and the expert team at Capital Smiles, your dental emergency will turn into a distant (if unpleasant) memory before you know it. Save our number in your phone right now, and we'll just be a few taps away when you need us most. Reach us at (518) 631-2640!