Oral Appliance Therapy for Sleep Apnea - Schenectady, NY • Capital District
A Comfortable Sleep Apnea Solution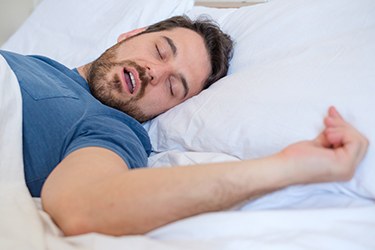 Obstructive sleep apnea (OSA) occurs when the throat collapses during sleep and blocks the proper flow of air throughout the night. This form of sleep apnea causes loud, chronic snoring and daytime fatigue along with a host of negative health effects. OSA requires prompt professional treatment -- and one highly effective method of preventing the blockage of air is with an oral appliance. By keeping the airway clear at night, this device helps you breathe easier to feel healthier and more rested.
"Dr. Page provided me with a caring and quality experience. She was attentive to my needs and it was very apparent throughout my procedure that she was consistently attentive to my comfort and wellbeing. Thanks, doc, for making the most uncomfortable situation as comfortable as possible with good humor attentiveness, and a great staff."

Michael C.

Read More Reviews
How Does an Oral Appliance Work?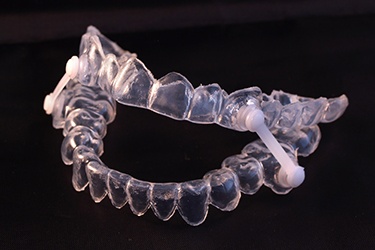 OSA is caused by a physical obstruction in the throat. When you become very relaxed during sleep, you lose control of the lower jaw and the muscles which keep air flowing throughout the day -- and their collapse results in deprived sleep and the repeated loss of oxygen to the brain.
The oral appliance can provide significant help. It is a small device that you wear while you sleep. It looks something like an athletic mouthguard, and it works by holding the lower jaw in place. This prevents it from shifting back or collapsing and allows for the smooth, uninterrupted flow of breath from the lungs and then throughout the body for deeper, more restful sleep.
Oral Appliance Therapy vs. CPAP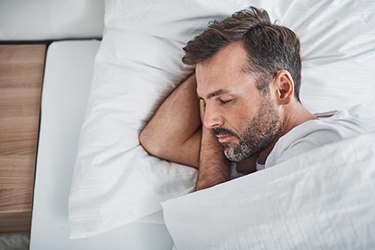 For most patients, oral appliance therapy is far preferable to the noisy CPAP, which has long been the standard method for treating sleep apnea. The CPAP is a larger facial mask that keeps the airway open by pushing air into the throat continuously at night. For many, though, this method is more disruptive than their original sleep apnea symptoms.
Some of the most considerable benefits of oral appliance therapy vs. CPAP for patients suffering from OSA include the following:
Far more comfortable and quieter than the CPAP machine
The device is small and custom-fitted to provide maximum comfort
Many models allow you to drink water and speak as you wear them
Provides a solution for snoring, which may impact your partner's sleep as well
The oral appliance is portable for easy travel
No need for water or additional equipment
Enhances the quality of your sleep to help you stay rested and refreshed
Is Oral Appliance Therapy Right for Me?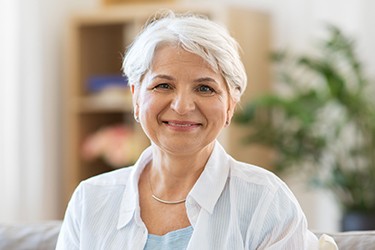 Oral appliance therapy is a great option for many patients. If you are struggling to sleep through the night with a CPAP machine or have not yet received treatment for chronic snoring and restless sleep, check with your dentist to find out if you can benefit from this treatment option. In some more severe cases, it may be helpful to combine the oral appliance with a CPAP.
Contact Us Today!
The only way to find out what treatment option would help you rest better is to schedule an appointment with our office. Everyone deserves to enjoy the benefits of a full night's sleep -- so do not hesitate to get in touch with us today!