Invisalign Treatment Planning – Schenectady, NY • Capital District
Starting Your Journey to a Healthier Smile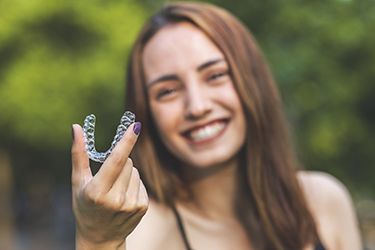 Traditional metal braces are a tried and true treatment for straightening teeth, but Invisalign aligners offer many advantages over braces. Invisalign uses personalized aligners to gradually move your teeth into their proper places. Planning Invisalign treatment so it is comfortable and produces high-quality results involves a combination of state-of-the-art technology and dental expertise. Would you like to learn more about how the Invisalign process gets underway?
"Warm and friendly environment with staff that makes you feel comfortable through personal care and service. At Capital Smiles, in my experience with them over the last 5 or 6 years, you are treated thoughtfully and individuals as a person and NOT as just a number through their door. Each and every staff member, from the moment you walk in, care about your experience, and goes out of their way to help you. That even includes the crazy busy days. I highly recommend Dr. Lieberman, Dr. Page, and all the dental professionals and office staff that makes Capital Smiles amazing!"

James V P.

Read More Reviews
A Discussion About Invisalign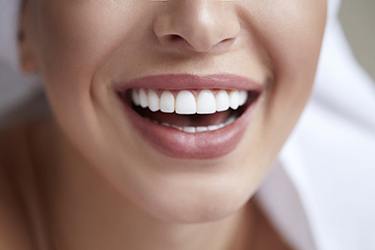 The Invisalign process begins with a consultation. Drs. Lieberman and Page both have a comprehensive understanding of what Invisalign is capable of and how to determine if a patient is a good candidate for it. They will examine your teeth, talk to you about your goals and expectations, and answer any questions you may have.
Mapping Your Teeth's Movements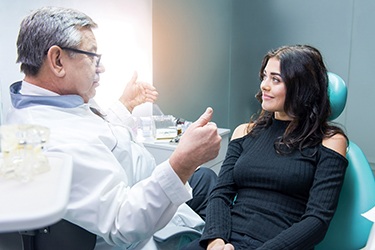 During your consultation, your doctor or another member of our team will take a digital scan of your teeth with our iTero scanner (no messy, uncomfortable impressions are necessary). The scan is incredibly accurate, and the three-dimensional image it produces is ideal for use in planning the Invisalign treatment. Highly Advanced ClinCheck software, which was built on data from over 8 million smiles, is then used to map out every movement of your teeth.
Once your roadmap to a straighter, healthier smile is finished, you will get to see a preview of your final results. Seeing your teeth's future can give you something to look forward to and give you a bit of extra motivation to do your best to comply with your treatment protocol.
At Capital Smiles, your Invisalign smile simulation is absolutely FREE. This will help you decide whether you want to commit to the treatment. If you do, our team will discuss the price of Invisalign with you and assist you in exploring payment options.
Fabricating Your Aligners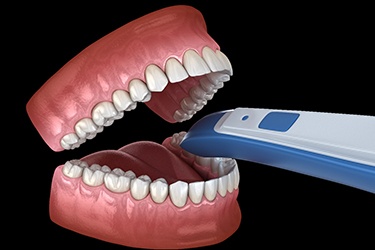 After your treatment plan is in place, it is time for Invisalign to fabricate your custom aligners. They use an advanced three-dimensional printing process to create aligners that are the exact dimensions necessary. The goal is to create aligners that fit your teeth but that will apply enough gentle pressure to gradually reposition them. They are also individually trimmed along the gumline so they will not irritate your soft tissue.
The aligners are crafted out of patented SmartTrack material. It contributes to the most comfortable fit possible, and it is better at controlling the movement of teeth than regular plastic. Out of all the clear aligner systems on the market, only Invisalign is made with SmartTrack.
Beginning Your Treatment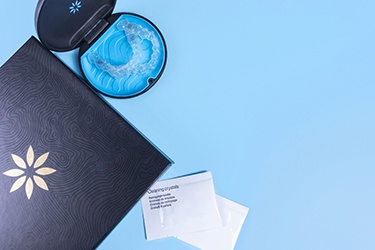 Once Invisalign sends your aligners to us, you'll come to our office to pick up your first set. Then, you can go on your way and begin the process of moving your teeth into their ideal positions. You will return to our office every six to eight weeks so Dr Page and Dr. Lieberman can monitor your progress and make necessary adjustments throughout your Invisalign process. Additionally, you are always welcome to contact Capital Smiles if you have questions or concerns about your treatment at any point along the way.