Preventive Dentistry - Schenectady, NY • Capital District
Helping All Ages Smile with Confidence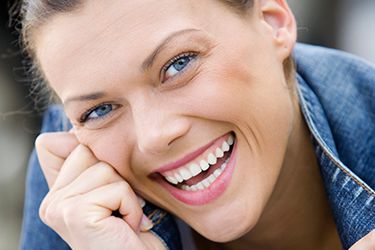 When caught early, dental issues are more easily remedied. Dr. Shiloh Lieberman and Dr. Erin Page suggest regular checkups to preserve optimal oral health and safeguard against damage. At Capital Smiles, we employ leading-edge technology and proven therapies to safeguard your family's dental well-being. Proper care is crucial to protect oral health and promote a lasting smile. We're pleased to provide a variety of preventive and general dentistry treatments to optimize your dental health.

"Dr. Lieberman and his staff were so wonderful to me and gave me the confidence to smile again! Please give them the chance, because I promise, you'll be very happy and impressed at their work. Such professional and friendly service. Thank you!"

Robert P.
Checkups & Cleanings
Your checkup will include a comprehensive exam of your mouth, including a periodontal (gum) assessment and a tooth-by-tooth appraisal. We'll also perform an oral cancer screening. Dr. Lieberman or Dr. Page will check your bite and jaw for proper alignment. Lastly, we'll take digital x-rays to aid in the identification and diagnosis of issues not easily seen during a visual or manual exam.
Learn About Checkups & Cleanings

Dental Sealants & Fluoride Treatment
We're pleased to provide dental care for your entire family at our Schenectady dental office. Young smiles require a special touch to promote a positive experience and foster a lifetime of oral health awareness. For cavity prevention, Drs. Page and Lieberman recommend dental sealants and fluoride treatments. A dental sealant is a thin plastic coating applied to the chewing surface of a tooth. It creates a smooth surface that is easier to clean. Fluoride treatments are another powerful cavity deterrent. If your children drink bottled water instead of tap water, they might not be getting the fluoride they need for strong, healthy teeth. Fluoride bonds with other minerals to deter tooth decay and strengthen teeth.
Learn About Dental Sealants Learn About Fluoride Treatment
---
Preventive Dentistry Consultations in Schenectady
If you have questions or want to make an appointment with Dr. Lieberman or Dr. Page, please contact our Schenectady dental office. We provide outstanding dental care to residents of Saratoga, Albany, and the Capital District.