Oral Cancer Screenings - Schenectady, NY • Capital District
Keeping You Safe & Helping Increase Longevity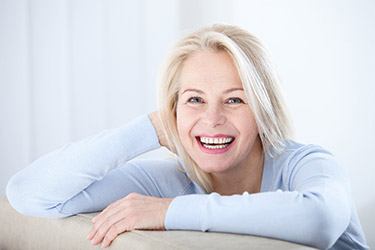 Oral cancer isn't talked about as often as other types, but here are a few numbers that should get your attention. According to the American Society of Clinical Oncology, nearly 50,000 people will be diagnosed with oral cancer this year alone. Of them, only about 50% are expected to survive the next five years. It's estimated that oral cancer claims the lives of about 9,500 Americans each year, which averages out to about one every hour of every day. How can you make sure you stay protected from this disease?
Fortunately, it's easier than you might think. Dr. Page and Dr. Lieberman perform oral cancer screenings in Schenectady as part of every routine dental checkup, so by coming to Capital Smiles, you'll be taking care of way more than just your teeth.
"I feel at ease because Dr. Paige and her staff are all very kind, calming, patient, and welcoming. My hygienist, Jen, is the best. I would recommend Capital Smiles to anyone, especially people who have high anxiety!"

Jodie K.

Read More Reviews
How an Oral Cancer Screening Works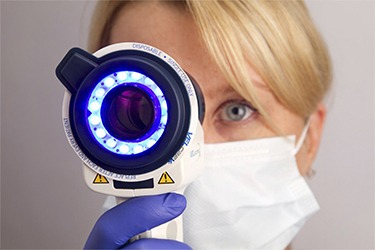 An oral cancer screening is a short visual and tactile exam that your dentist will perform during your recommended bi-annual visits. Most doctors suggest that adults have at least one screening per year, so by making them a regular part of your checkups, we help keep you extra safe.
During a screening, your dentist will look at your lips, gums, tongue, roof/floor of the mouth, cheeks, and throat for any signs of cancer, which could include a persistent sore or new growth. If they find anything, they will recommend that you have a biopsy performed in order to get a proper diagnosis. From there, they can help you get any additional treatment you might need.
The Warning Signs of Oral Cancer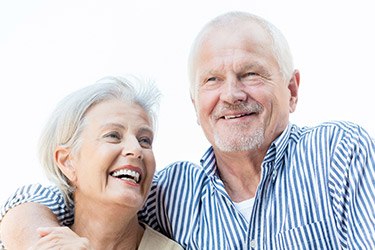 While screenings are essential, it's also important that you keep an eye out for oral cancer between dental appointments. Some of the most common signs are:
An oral sore that bleeds often or won't heal after 14 days
A patch of red or white tissue that could be smooth or rough
A lump or growth in the mouth or on the neck and face
New asymmetry in the face
Oral pain with no apparent dental cause
A persistent sore throat
Constantly hoarse voice
Trouble speaking or swallowing
The feeling that something is caught in the throat
It's a good idea to take a thorough look at your mouth from time to time, as certain symptoms of oral cancer can be very subtle and easy to miss unless you are looking for them. You may want to use a handheld mirror to get a better view. If you spot or experience any of these signs, be sure to contact us right away so we can give you a screening.
What to Remember
While oral cancer is scary to think about, it's actually very treatable when detected early, with the survival rate being about 85% if caught during its earliest stages. With your vigilance and regular visits to Capital Smiles, we can make sure that you have a happy, healthy smile for many years to come.
To learn more about oral cancer, or to schedule your next screening, contact us today.