Implant Dentures — Schenectady, NY
Rebuild a Complete and Strong Smile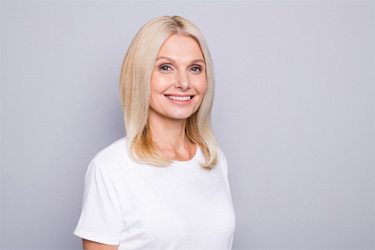 According to one estimate, 23 million people are completely edentulous (missing all of their teeth), while millions more are missing all of their teeth in one arch. Many of these individuals choose to get traditional dentures, but they often end up dissatisfied with their prosthetic. Is there a better solution? For most patients, yes. Contact Capital Smiles today to request a consultation for implant dentures in Schenectady. This stable and long-lasting form of tooth replacement can rebuild your smile in the best way possible.
What Are Implant Dentures?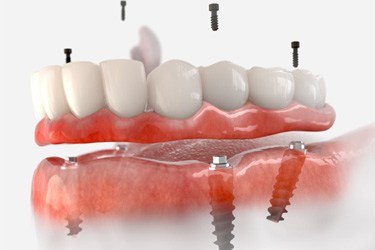 Dental implants in Schenectady are prosthetic tooth roots; they look like small screws made out of a titanium alloy. When they are strategically inserted into the jawbone, they can serve as a steady base of support for prosthetic teeth. They can make dentures extremely stable, strong, and natural-feeling.
There are multiple types of implant dentures. During your consultation, we will help you determine which is best for your unique circumstance.
Fixed/Permanent Implant Dentures
As their name implies, these are permanently attached to the implants beneath them; they can only be removed with the help of a dental professional. It typically takes 4 – 6 implants per arch to support this type of prosthetic. Many patients opt for permanent implant dentures because they enjoy the convenience of always having their teeth in their mouth.
Removable Implant Dentures
Removable implant dentures snap onto and off of small attachments on their dental implants. Often, it takes as few as 2 – 5 implants per arch to support this type of prosthetic, meaning that it is a suitable option for many patients who have lost some bone density in their jaw.
The Implant Denture Procedure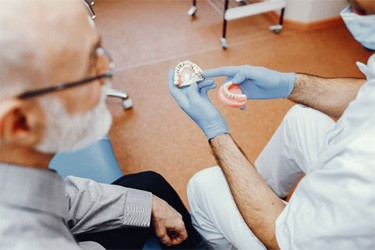 The implant denture procedure usually involves four main steps:
We will examine your mouth and start to plan your implant denture procedure. We will determine if you require preliminary treatments before receiving dental implants.
Implant placement. During this minimally invasive procedure, we will insert the implants into your jawbone.
Over a period of several months, your implants will form a strong bond with your jawbone.
You will receive a beautiful, custom denture to accompany your implants.
Although the implant denture procedure can seem lengthy and complex, the end results are well worth it!
Am I a Candidate for Implant Dentures?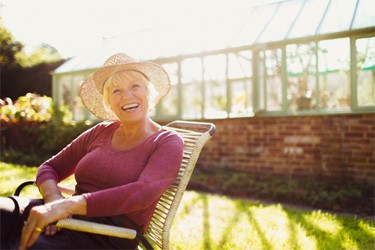 Generally speaking, candidates for implant dentures:
Have lost all or most of their teeth throughout a dental arch
Are in fair overall health
Are free of gum disease
Are determined to stick to good oral care habits
If you are not sure if you qualify for implant dentures, schedule a consultation with an implant dentist in Schenectady. Most adults can undergo this treatment, either right away or after some preparatory procedures.
Benefits of Combining Dentures & Dental Implants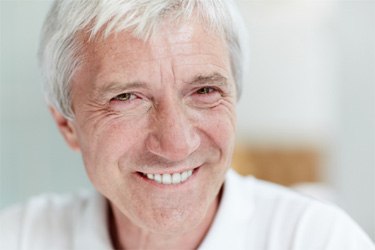 Some of the top benefits of implant dentures include:
A strong bite. Implant dentures are sturdy enough and strong enough to enable you to eat virtually any food.
Jawbone preservation. Dental implants help the jawbone to retain its strength and shape, which can allow your face look as youthful as possible. It also ensures that your dentures will maintain their fit for as long as possible.
Easy maintenance. In many ways, caring for a fixed implant denture is just like caring for natural teeth.
An implant denture can be expected to last much longer than a traditional one.