Cosmetic Bonding - Schenectady, NY • Capital District
Get Your Perfect Smile in Just One Visit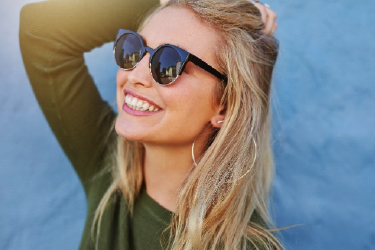 It's amazing how just one minor flaw on a single tooth can completely throw off the appearance of your smile. If you have a tiny chip, crack, gap, or slightly misaligned tooth, it's probably the first thing you notice about your smile. Fortunately, for this kind of minor issue, your dentist in Schenectady at Capital Smiles has a quick and easy solution: cosmetic bonding. With it, Dr. Page and Dr. Lieberman can make small imperfections disappear over the course of one simple appointment, giving you a smile you're always proud to show off.
"I have a terrible fear of dental work and dentists. It was so bad I did not go for a few years. A friend told me about Capital Smiles and I decided to try it out. I am so glad I did because they were wonderful with me; they did not make fun; they did not laugh when I cried over the dumbest things; and, they made me the most comfortable I've ever been at a dentist. Beyond that, they do amazing work!"

Erin S.

Read More Reviews
Who Could Benefit From Cosmetic Bonding?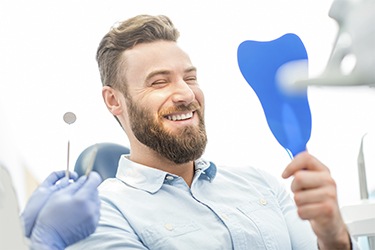 If you're looking to improve the appearance of your smile, our practice offers a wide variety of cosmetic services, but what would make cosmetic bonding the right one for you? It all depends on your particular needs. With it, we can repair and refine:
Slightly chipped teeth
Teeth with small cracks
Small gaps between teeth
Slightly misaligned teeth
Basically, if you have just one little thing about your smile that you don't like, cosmetic bonding can help you get rid of it beautifully and fast.
How Does Cosmetic Bonding Work?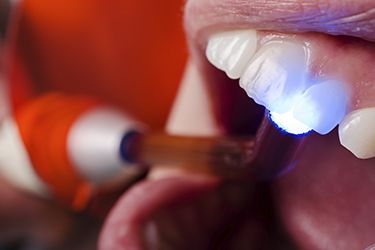 As with all cosmetic dental procedures, the first thing you need to do is schedule an appointment with your Capital District dentist here at Capital Smiles. During this consultation, Dr. Page or Dr. Lieberman will examine your teeth, learn about your smile goals, and then offer you a variety of treatments that will help you meet them. If you both decide that cosmetic bonding is the best choice for you, they can begin the procedure almost immediately.
Dr. Page or Dr. Lieberman will apply a liquid composite resin to your tooth, and it will have been specially shaded to match your natural tooth color, making it virtually indistinguishable from your real enamel. They'll apply it layer by layer to build up the shape of your tooth, and then they'll harden it with a curing light. From there, they'll sculpt your tooth to perfection, masking whatever flaw it has and ensuring it blends nicely with the rest of your smile. After a final polish, your new smile will be ready for the world!
Why People Love Cosmetic Bonding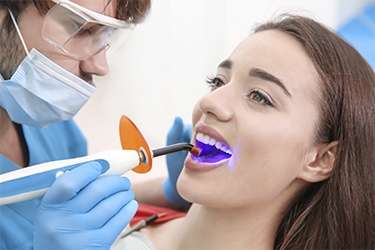 This is one of the fastest and simplest treatments available in all of cosmetic dentistry, able to be completed in just one appointment (which typically takes less than an hour) most often without the need for any anesthetic. You simply sit in the chair, and in about the time it takes for a standard lunch break, your dentist can give you a beautiful smile. Even better, it's also one of the most affordable cosmetic treatments as well. Now, you don't have to break the bank to get the smile you've always wanted!
Have Any Questions?
Dr. Page and Dr. Lieberman have been able to achieve some truly amazing results with cosmetic bonding and many of the other treatments we provide, and you can see this for yourself in our Smile Gallery . Take a look at some of the dramatic transformations we accomplish every day!
If you'd like to learn more about cosmetic bonding, or if you're ready to come see us, contact us today for an appointment.