Invisalign Teen - Schenectady, NY • Capital District
The Clear Choice for Young Smiles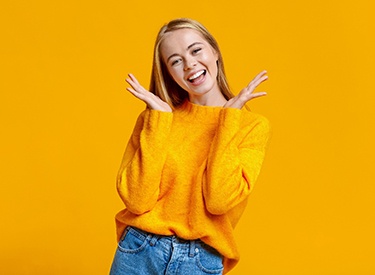 It's common for teenagers to be quite image-conscious, so it is understandable that people in this age group hesitate to commit to traditional metal braces. Fortunately, many teenagers qualify for a more discreet orthodontic solution: Invisalign Teen. Just like its counterpart for adults, Invisalign Teen offers subtle but powerful correction for most types of dental misalignment. If you believe your teenager could benefit from this treatment, contact us today to schedule a consultation.
"Yes, I would recommend Capital Smiles! Every single person there is so friendly and nice. They make the entire experience very relaxing and comforting... no judgement at all! From Jenn at the front counter who greets you with a warm smile to all the dentists and assistants (and Dave who helps in finance). Great people. I am very glad I went."

Adrian L.

Read More Reviews
What Is Invisalign Teen?
Invisalign Teen is similar to Invisalign for adults. Both systems use a series of custom, clear aligners to gradually shift the teeth over time. However, there are a few small differences:
Aligners for Invisalign Teen come with a small blue indicator dot. This dot helps teens, their parents, and our dental team monitor how well a patient is complying with their treatment. It's especially useful for busy teens who might find it difficult to get into the habit of wearing their aligners.
Complimentary replacement aligners. "Oops" moments can happen to anyone. If a teen accidentally loses or damages an aligner, they can get a replacement for no extra charge. Up to six replacement aligners are provided per patient.
Benefits of Invisalign Teen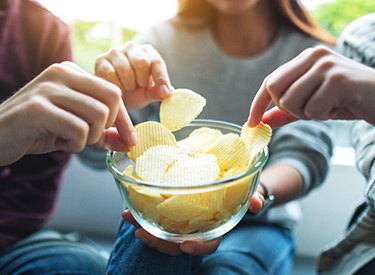 Some of the most outstanding benefits of Invisalign for teens in the Capital District include:
Removable aligners. Your teen will be able to take their aligners out when they are eating, so they won't have to say no to their favorite treats when they are hanging out with friends.
Whether they are posing for yearbook photos or growing their social media following, Invisalign's subtle appearance can help your teen enjoy improved confidence.
No interference with sports. It's generally safe to play non-contact sports, like baseball and soccer, while wearing Invisalign. If your teen plays a rougher game, such as hockey or football, they can remove their aligners during practice and games and wear a mouthguard instead.
Improved oral health. Correcting dental misalignment as early in life as possible can set your teen up for a lifetime of healthy smiles. For example, straighter teeth have a lower risk of decay than crooked ones.
Short checkups. Invisalign checkups usually take just a few minutes, so your teen won't have to miss out on a lot of school.
Who Is Invisalign Teen Right For?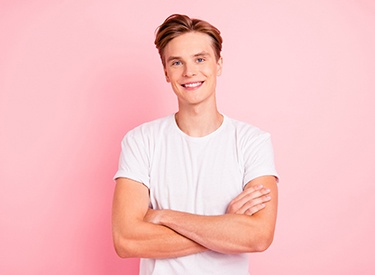 Our team will be pleased to help you and your teen decide if Invisalign is a fit for them. Here are a few factors that play an important role in determining candidacy for the treatment:
The type and severity of your teen's dental misalignment. Invisalign can correct most cases of mild to moderate misalignment. Overbite, underbite, crossbite, gapped teeth, and crowded teeth are a few examples of what it may be able to address.
Your teen's habits. It takes some self-discipline to wear the aligners as much as necessary. Your teen should be committed to making the treatment succeed.
Your teen's expectations and goals. Helping your teen to understand the pros and cons of Invisalign will help them decide for sure whether it is the right orthodontic treatment for them.