Intraoral Dental Cameras - Schenectady, NY • Capital District
When a Picture Is Worth a Thousand Words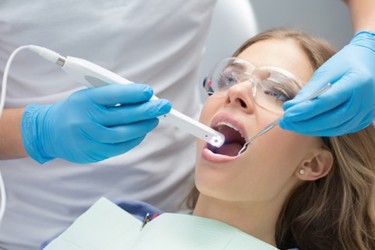 Treatment planning is a crucial part of any general, restorative, or cosmetic dentistry procedure. Dr. Page makes use of the latest technology to ensure that she is working with the most accurate information regarding your smile and oral anatomy. One of the many items in our toolbox is the intraoral camera, which allows us to see what is going on inside your mouth in detail. Keep reading to learn more about how it works, what we use it for, and why it is an invaluable tool.
"Capital Smiles is an amazing dental practice, with a wide range of services not often provided in a single practice. The practitioners are so well trained and the technology is amazing and continually upgraded."

Elaine D.

Read More Reviews
What Is an Intraoral Camera?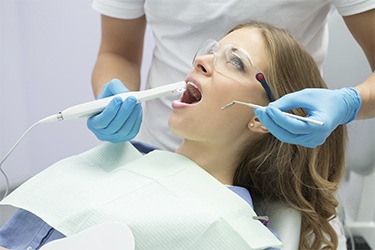 An intraoral camera is a small, handheld device that your dentist or hygienist can use to capture color images of the inside of your mouth and then transfer them to be viewed on a screen that is located right at your chairside. This tool may be used alongside traditional X-rays or a Cone Beam scan to help your dentist fully communicate the details of a proposed treatment plan. The intraoral camera is far more effective than a handheld mirror would be in sharing important information regarding your oral health with you.
What Is the Intraoral Camera Used for?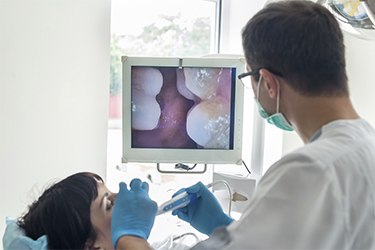 No matter what treatment is being performed, the most successful cases are always those in which the patient fully understands what is going on and why it is important to move forward with the proposed plan of action. And, since most patients are not dental experts, it is helpful to be able to share images of the treatment area rather than just explain verbally. When you can see what is going on inside your mouth exactly as we do, you will find it is far easier to ask relevant questions to gain all the information you need to know regarding your treatment plan -- and having that knowledge that leads to an informed, empowered, and happy patient. We call this a "co-diagnostic approach."
What Are the Benefits of Intraoral Cameras?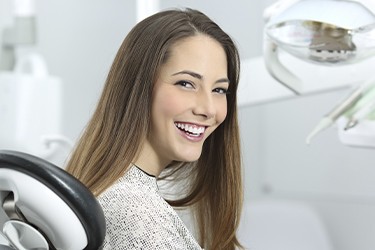 At Capital Smiles, we have invested in the intraoral camera because we believe it is a crucial tool for general and restorative dentistry treatments. Some of the most significant patient benefits of using the intraoral camera include the following:
Increases your access to information throughout the treatment process
Improves communication between dental experts and non-experts
The images are displayed right at your chairside for easy viewing
Allows you to make informed choices regarding your oral health, especially when there are two or more potential treatment plans
All materials are biocompatible and do not cause negative interactions
Crystal clear images lead to more informed treatment planning, which improves the overall results
Request an Appointment Today
If you are interested in learning more about how we make use of the intraoral camera or any of our other state-of-the-art tools, we invite you to contact us or request an appointment online today. We look forward to helping you achieve the smile of your dreams with our expert dentistry services.