Six Month Smiles® Braces - Schenectady, NY • Capital District
Straighter Teeth, Faster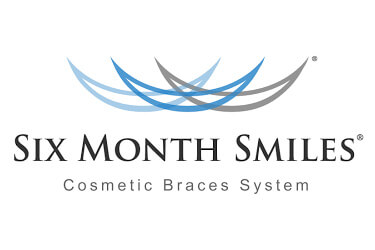 If you're an adult with misaligned teeth, you may have considered braces in the past but were put off by the idea of spending up to two years with a full set of braces. With Six Month Smiles®, you don't have to. Schenectady dentists, Dr. Lieberman and Dr. Page, offers Six Month Smiles® to finally give you that straight, confident smile you've wanted without the hassle of a mouth filled with metal and wire. Best of all, most patients complete treatment in just six months!
"Great experience with Dr. Page and the rest of the staff. If you're thinking about Capital Smiles, you will not regret it! I do not like going to the dentist, but in their office, I felt very comfortable."

Lenny P.

Read More Reviews
Straightening Front Teeth is Easy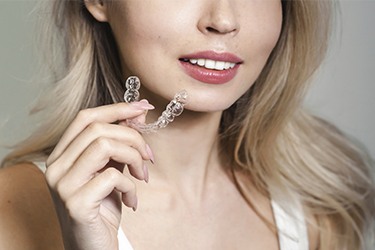 Six Month Smiles® uses a specially designed arch wire and a comfortable level of continuous pressure to make straightening front teeth easy. And because it uses a clear brackets and tooth-colored archwire, you don't have to worry about sacrificing your professional image.
What's more, the name really does say it all. In close to six months, Dr. Lieberman, Dr. Page and the team at Capital Smiles can have you smiling with greater confidence than ever before.
An Alternative to Full Braces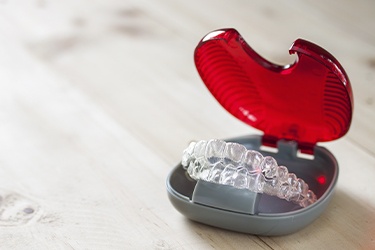 For patients who need to do more than just straighten their front teeth, Six Month Smiles® is a comfortable and convenient alternative to traditional braces. The clear brackets and tooth-colored archwires Six Month Smiles® uses to straighten teeth are almost invisible. In fact, Six Month Smiles® is so discreet, you won't mind smiling during treatment.
Is Six Month Smiles® Right for Me?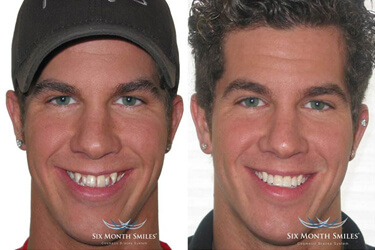 Are you getting ready for a big event in your life, such as a wedding, reunion, or big career move, and want to straighten your teeth? Six Month Smiles® might be right for you. When you visit our Schenectady dental office, Drs. Lieberman and Page will provide you with a comprehensive exam to determine if Six Month Smiles® is an alternative to traditional orthodontics. For some patients, Invisalign clear aligners or porcelain veneers might be a better choice. You can rest assured that Drs. Lieberman and Page will provide you with the best options for your smile, and will provide caring, gentle treatment for every cosmetic dentistry procedure.
Request a Six Month Smiles® Consultation Today
Straighten your teeth in less time! Call our Schenectady office to schedule your appointment with Dr. Lieberman or Dr. Page. We provide quality, comfortable dental care to residents of Niskayuna, Albany, Troy, and nearby communities of the Capital District.