Full-Mouth Reconstruction - Schenectady, NY • Capital District
A Coordinated Approach to Rehabilitative Dentistry
It's very common for patients to come see us who are experiencing many dental problems at the same time, whether due to years of neglect or a traumatic accident. Many feel completely overwhelmed because they don't know where to begin as far as getting everything fixed, and some have even lost hope that they can be helped. At Capital Smiles, Dr. Page is ready to give you more than hope—she has a solution as well. With a full-mouth reconstruction, we're able to repair and replace numerous damaged and missing teeth with one comprehensive treatment plan, helping patients in serious need reclaim their bite and confidence at the same time.
"Capital Smiles and Dr. Erin Page are wonderful, so caring, courteous, polite and knowledgeable about everything and anything. They make me feel so much better about having to go to the dentist. In my past, I have had so much anxiety, fear, pain, criticism and tension before and after. It is so nice knowing that someone finally understands all the issues with me."

Maura P.

Read More Reviews
What is a Full-Mouth Reconstruction?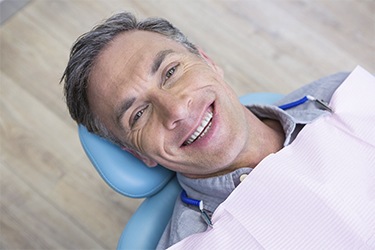 A full-mouth reconstruction is a treatment plan in which a patient undergoes numerous procedures that are all designed to accomplish the same goal: helping them get their smile back. Every reconstruction is completely customized based on a patient's unique needs and situation, and our team will take the time to fully evaluate your teeth so we can come up with the perfect plan right from the very beginning.
What a Full-Mouth Reconstruction Can Do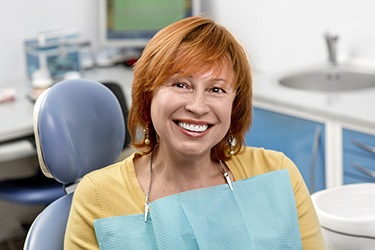 Full-mouth reconstructions enable our team to address and correct all of the following concerns at once:
Multiple cavities
Chipped/broken teeth
Missing teeth
Persistent dental pain/dysfunction
Crooked, crowded, or gapped teeth
An uneven or unbalanced bite
Stained or otherwise cosmetically imperfect teeth
What to Expect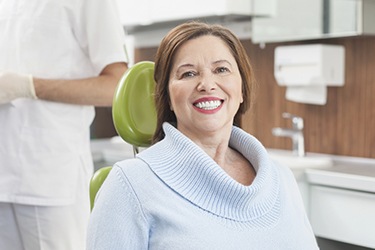 When you come to see us, everything will start with a conversation between you and your dentist. What problems are you dealing with? What are your goals for your smile? What is your budget? This enables our team to fully tailor your care so that it's ideally suited to you.
Once you and Dr. Page are on the same page, she will perform a comprehensive oral exam. After that, she will recommend which treatments she believes would help you accomplish your goals.
At Capital Smiles, our dentist is uniquely qualified to navigate even the most complex dental cases. Dr. Erin Page has decades of clinical experience, meaning she is able to provide a truly comprehensive array of services to meet every need.
Your full-mouth reconstruction may consist of some (but not all) of the following procedures:
Sit Back & Relax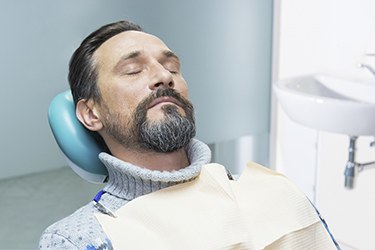 We know that the prospect of undergoing multiple dental procedures can cause some people to feel very nervous, but our team is exceptional at helping anxious patients. We are one of the few practices where our dentist is certified by the Dental Organization for Conscious Sedation (DOCS) and NYS, meaning we're able to provide an array of sedation services, including nitrous oxide, oral conscious, and even IV sedation to help any lingering dental fears melt away.
No matter how simple or complex your case might be, we can ensure that your time with us will be easy, seamless, and stress-free from beginning to end. In fact, in some cases, sedation can even enable us to get all of a patient's treatments completed in just one well-managed appointment.
Come Get Your Smile Back
At Capital Smiles, it's never too late for you to enjoy a bright and beautiful set of teeth. To learn more about a full-mouth reconstruction or schedule an appointment so we can start rebuilding your smile today, give us a call.