Restorative Dentistry - Schenectady, NY • Capital District
Renew Function & Aesthetics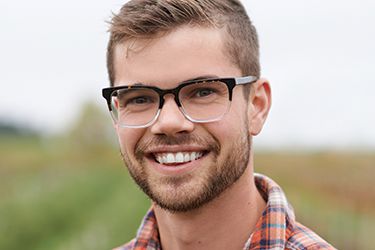 Many times people postpone dental care because of a busy schedule or fear of the dentist. Some think that tooth or mouth pain will simply go away. If this sounds like you, we can reverse the effects of dental decay, disease, and damage through modern, comfortable restorative therapies at our Schenectady dentistry practice.
Dr. Page provides a variety of dental therapies to help you regain oral well-being. As a skilled restorative dentist, she may suggest composite resin fillings to restore health and preserve your all-white smile. Durable crowns, inlays, and onlays attractively repair structurally unsound teeth. A root canal is a conservative therapy option to save an infected or sensitive tooth from extraction. For severely damaged dentition, extensive comprehensive treatment restores optimal dental well-being.
"They actually repaired dental problems that I was not really aware of. Since I have been here my blood pressure has lowered to the normal range, I have lost weight, and I feel better overall."

Robert R.

Read More Reviews
Crowns, Inlays & Onlays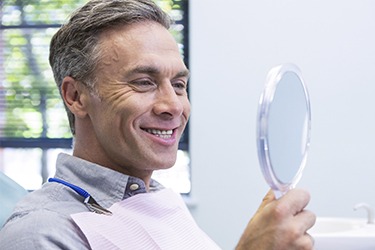 Sometimes decay compromises a tooth severely, and more enamel must be removed. Broken, cracked, or severely worn teeth weaken your smile, cause pain, and diminish quality of life. Dr. Page practices conservative dentistry, which means we save as much of your natural tooth structure as possible. She can restore structurally unsound dentition at her Schenectady dentistry practice with durable, custom crowns, inlays, and onlays, so that you can keep the smile that you're born with.
Learn More About Crowns, Inlays & Onlays
Dental Bridges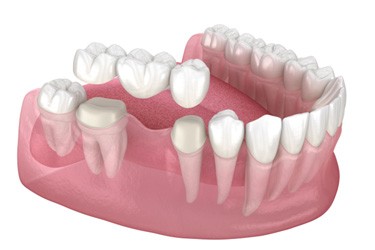 A dental bridge is a form of tooth replacement that relies on the support of your natural teeth. Bridges usually consist of two crowns surrounding a pontic (artificial tooth). They can be extremely sturdy and natural-looking, and they can usually be placed after just a few appointments. We often recommend a traditional bridge for patients who do not wish to get a dental implant or who are looking for a cost-effective way to replace a small number of missing teeth.
Learn More About Dental Bridges
Tooth-Colored Fillings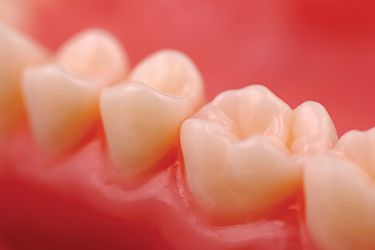 It's important to repair tooth decay as soon as possible to prevent extensive tooth, gum, and bone damage. At your checkup or new patient exam at our Schenectady dentistry practice, we'll check your existing dental work for use and wear and check for signs of decay. If you need a new filling or want old fillings replaced, our doctors recommend composite resin to attractively and efficiently eliminate decay and strengthen teeth. Composite resin won't warp or change shape and is resistant to bacteria and decay.
As a modern restorative dentistry practice in Schenectady, Dr. Page only uses advanced technology. For many patients, we use air abrasion to remove decay. Air abrasion is a comfortable alternative to a dental drill. Dr. Page will tint the composite resin to match your natural tooth color and bond it to your tooth, restoring strength and function, while retaining your all-white smile.
Learn More About Tooth-Colored Fillings

Tooth Extractions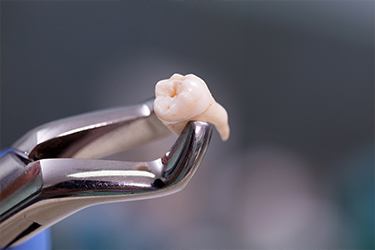 Our doctors may choose to extract a tooth for a number of reasons in order to protect the oral and overall health of a patient. The most common reasons a tooth is removed include:
It is too damaged to be restored
Gum disease has weakened the bone supporting it
Room needs to be created for a denture/upcoming orthodontic treatment
In any case, should you ever require an extraction, Dr. Page will use her expert touch and dental sedation if requested to ensure that you're comfortable from start to finish.
Learn More About Tooth Extractions
Dentures & Partials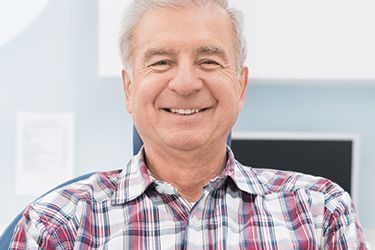 For tooth replacement, you have lots of options. Dentures and partial dentures are an affordable, removable way to replace teeth, usually all of the teeth along an arch. At Capital Smiles in Schenectady, New York, we offer dentures and partials to make tooth replacement possible for every patient, no matter the limitations.
Learn More About Dentures & Partials
Full-Mouth Reconstruction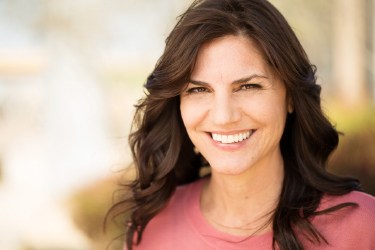 Do you feel overwhelmed because you don't know what to do about your numerous cavities or broken and missing teeth? Think you'll never have a smile that makes you feel confident again? For patients in your situation, a full-mouth reconstruction can literally breathe new life into their smile. Using a personalized collection of multiple services all working together, our team can fully restore the health, strength, and beauty to your teeth no matter what state they may be in now. Thanks to our expertise, know that there is always hope for your dental health.
Learn More About Full-Mouth Reconstruction
Dental Implants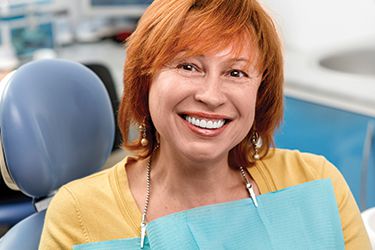 If your smile is marred by missing teeth, you're probably not enjoying life to the fullest. At Capital Smiles, we can revitalize your appearance and restore oral function with durable, attractive dental implants.
Learn More About Dental Implants
Sedation Dentistry Available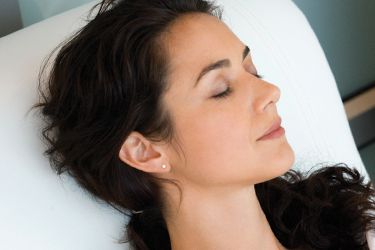 Fear of the dentist is common. If you suffer from dental anxiety, we can calm your fears and provide a positive experience through sedation dentistry at our Schenectady dentistry practice. You deserve a healthy mouth and strong smile. Our Capital District dental practice offers 3 options to help you relax and receive the best dental care available: 1) nitrous oxide, 2) oral conscious sedation, and 3) IV sedation.
Learn More About Sedation Dentistry
Restorative Dentistry Consultations in Schenectady
After reviewing our list of restorative dentistry options, please contact our Schenectady dentistry office if you have questions or would like to schedule an appointment with Dr. Page. Our team gladly assists residents of Niskayuna, Albany, Troy, and surrounding areas in the Capital District.