Benefits of Dental Implants - Schenectady, NY • Capital District
4 Great Reasons to Get Dental Implants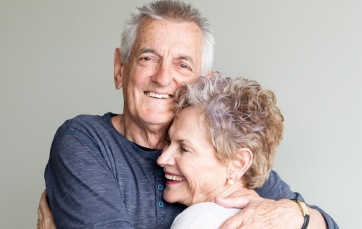 If you live in the Capital District and are dealing with missing teeth, the good news is that you have plenty of options. At Capital Smiles, we offer a variety of restorative solutions that can effectively bring back any number of missing teeth for a lifetime, but chief among them is dental implants. More and more people are choosing to get dental implants in Schenectady, and it's because they offer a number of unique benefits that no other treatment can provide, such as:
"Dr. Page and her staff were courteous, attentive and knowledgeable. While at Capital Smiles, I received focused, conscientious care, which left me thoroughly impressed. Dr. Page displayed professionalism and a demeanor which suggested a commitment to my individual care. She thoroughly explained my case and willingly spent time to answer all of my questions. My experience at Capital Smiles was both pleasant and comfortable. It is without reservation that I recommend Dr. Page and the entire Capital Smiles team! Thank you, Dr. Page!"

R.S.


Read More Reviews
Lifelike Appearance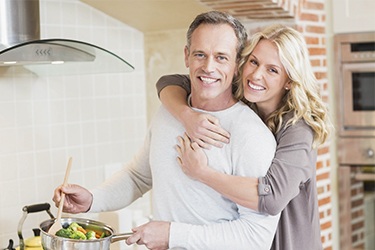 Dental implants are the only treatment that restores a tooth both above and below the gum line. A prosthetic root is placed into the jawbone, and a custom-made restoration is attached to the top. They look just like natural teeth because they are built just like natural teeth, helping them fit seamlessly into any smile.
Maintains Facial Shape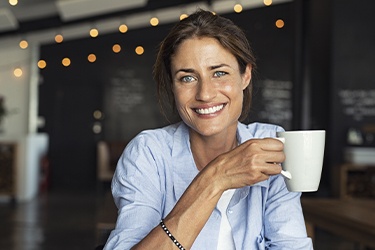 Once a tooth is lost, the jawbone in the area naturally starts to shrink and change shape, which can affect the overall appearance of a patient's face and lead to that sunken look we're all familiar with. Dental implant posts actually stimulate the growth of new bone in the jaw once they are placed, meaning they not only fill in the gaps in the smile, but they also help the jaw, and therefore the entire face, maintain a more healthy and youthful appearance over time.
Extreme Durability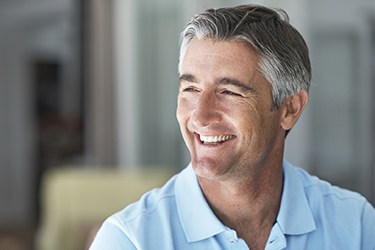 Other tooth replacements such as bridges and dentures typically need to be replaced every 10 years or so, but with the proper maintenance, dental implants can easily be expected to last for 30 or more. How can you ensure their longevity? All a patient has to do is brush, floss, and regularly see their dentist for maintenance appointments.
No More Slipping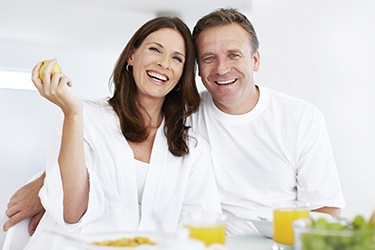 Removable dentures are notorious for slipping and sliding around in the mouth, but dental implants can enable a patient to finally have a set of teeth they can trust. With a sturdy implant-retained denture, a patient will enjoy a secure hold, a comfortable fit that lasts for years, and a much stronger bite that allows them to enjoy a wider variety of foods.
Learn About Dental Implants in the Capital District
All in all, dental implants are truly in a class of their own. If you're interested in learning more about dental implants, or if you're ready to schedule an appointment with your Capital District implant dentist, contact us today.