How Do Dental Implants Work? - Schenectady, NY • Capital District
Your Capital District Implant Dentists Explain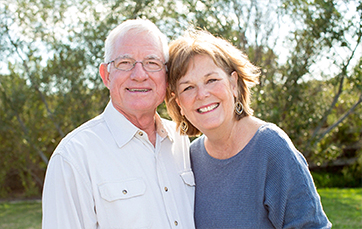 If missing teeth are an issue for you, then dental implants should definitely be on your radar for getting your complete smile back. Compared to every other replacement, they are able to deliver the most durable, reliable, and natural-looking results available today. Of course, this all sounds great, but it begs the question, "How do dental implants in Schenectady actually work?" For the answer, all you need to do is read on below.
"Dr. Page very thoroughly, goes over every need step by step, and makes an individualized plan, that works for you. You are never treated like a 'typical' customer. I am so very grateful to have found Dr. Page and Capital Smiles!"

Theresa L.


Read More Reviews
Dental Implants 101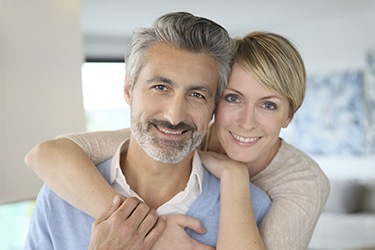 A dental implant is a prosthetic tooth root that is placed into the jawbone in the space left by a missing tooth. Once there, it will actually bond with the surrounding bone through a natural process called osseointegration. At this point, it can be attached to a variety of dental restorations to help replace any number of missing teeth. Because implants are the only treatment that restores a tooth both above and below the gum line, it's able to create extremely lifelike results.
How Does The Dental Implant Procedure Work?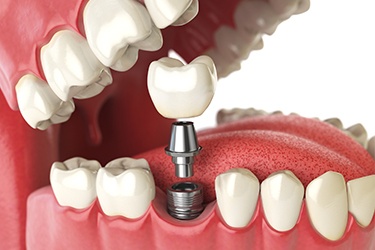 The entire dental implant procedure can be broken down into two main phases: placement and restoration.
Placement actually involves positioning the implant(s) within the jawbone via a minor surgery. Dr. Page and Dr. Lieberman perform this procedure in our office at Capital Smiles, meaning our patients are able to work with the same doctor and team they trust throughout their entire implant journey.
After placement, a patient will be given a few months to heal, during which the osseointegration process we mentioned above will take place.
Four to six months after implant placement, a patient will return to our office to have a dental restoration attached to their implant(s). This could consist of a single crown, a bridge, or even an entire denture.
Who Is a Good Candidate for Dental Implants?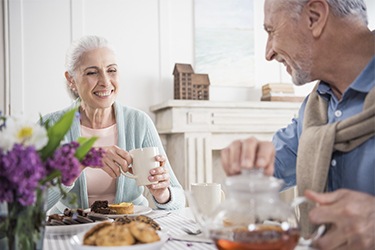 In order to get dental implants, a patient needs to have three basic things: good dental health, stable overall health, and a healthy and dense jawbone. The jawbone needs to be thick enough and dense enough to safely support the implants, and if it isn't, our doctors may need to perform bone grafting to build it up before implants can be placed.
I'm Interested in Getting Dental Implants. What Should I Do Next?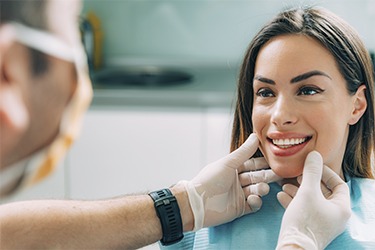 If you're considering dental implants, all you need to do is schedule a consultation here at Capital Smiles to get started. At this appointment, Dr. Page or Dr. Lieberman will perform a brief oral exam, take some X-rays, and then they will discuss what your particular dental implant procedure would entail. At any point, you'll have the chance to ask any questions you like. We always want our patients to be fully informed so they can make confident treatment decisions.
Learn About Dental Implants in the Capital District
To learn more interesting information about dental implants, you can browse through the multiple implant pages on our website. Or, if you'd like to schedule a consultation, just give us a call today.