Jaw Pain Relief - Schenectady, NY • Capital District
Freedom from a Clicking, Popping Jaw
Anyone who has ever suffered from jaw pain knows it can make it difficult to really enjoy your life. It's hard to eat when chewing causes chronic discomfort -- and, in the worst cases, even speaking, singing, or yawning can be too much to bear. Does that sound familiar to you? If so, it is time to find out how you can gain freedom from jaw pain in Schenectady.
Below, read our tips for natural pain relief as well as the professional approaches we offer at Capital Smiles. Relief is in sight!
What Causes Jaw Pain?
Discomfort can occur in the TMJ (temporomandibular joint) for a number of reasons. One of the most common for adults is stress. If your stress or anxiety have you clenching your jaw throughout most of the day, you are placing a lot of extra pressure on the joint -- and that will result in pain. Another cause of jaw pain is having misaligned teeth. In these cases, the upper and lower jaw have to make tiny adjustments to fit together properly every time you open and close your mouth, which equals unnecessary friction that can become uncomfortable. Facial trauma can also affect the function of the TMJ.
No matter what is causing your jaw pain, there are a number of strategies for overcoming it. The method that is right for you depends on the source and severity of the discomfort.
At-Home Tips for Jaw Pain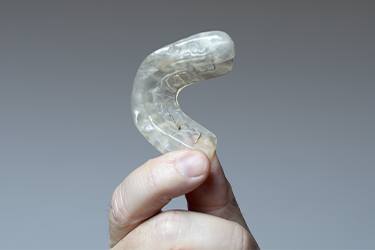 If your jaw pain happens periodically and is more or less easy to manage, then you may be able to find relief on your own. The following tips can also help you determine the source of your discomfort, which is necessary for finding a long-term solution.
Adopt strategies for stress-relief, including exercise or talk therapy.
Reduce caffeine and alcohol consumption, especially before bed, to improve sleep.
Place a warm compress on the jaw for approximately 20 minutes before bed to reduce the risk of teeth grinding and jaw clenching during sleep.
Avoid eating crunchy or sticky foods during periods of jaw pain.
A Professional Solution for TMJ Pain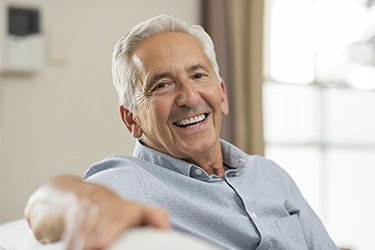 If you have tried the previous tips and have still not managed to find relief from your aching jaw, it may be time to visit Capital Smiles to discuss the professional treatments that are available. We offer a range of modern TMJ/TMD therapies, including oral appliances and Botox. Orthodontic treatment can relieve pain by realigning the bite and allowing for proper function of the TMJ.
Furthermore, our team can talk to you about other approaches for reducing jaw pain -- including appropriate jaw strengthening exercises to relieve stress on the TMJ. Whatever the solution is, having a professional on your side can make all the difference for solving persistent jaw pain.
Get Started Today!
You deserve freedom from any type of chronic pain -- and if it is a clicking, popping, painful jaw you are dealing with, we can help with treatment for TMJ/TMD. Find out how it works by contacting Capital Smiles to schedule an appointment today!