TMD/TMJ Therapy - Schenectady, NY • Capital District
Finally Get Head, Neck & Jaw Pain Relief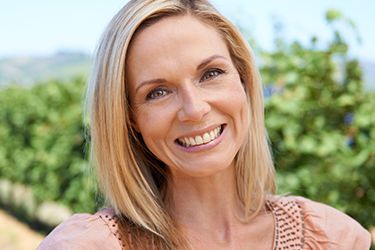 If your jaw clicks when you open your mouth or you experience pain in your head, neck, ear, face, or shoulder, TMJ disorder (TMD), may be to blame. Dr. Shiloh Lieberman and Dr. Erin Page have undergone advanced training in the identification and treatment of TMD and can recommend therapies to alleviate your symptoms and restore proper bite alignment.
"Dr. Lieberman said I was clenching my teeth so we had a night guard made. At first I thought it would fall out at night, but it didn't. I now wake up with no pain at all and I don't have any discomfort from wearing it. I love my night guard and won't go to bed without it."

Karen P.

Read More Reviews
What is TMJ Disorder?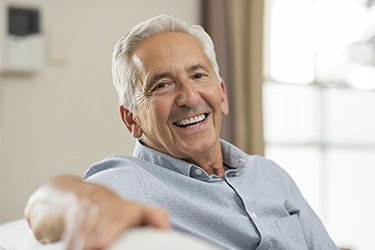 Two small joints in front of your ears, the temporomandibular joints, also known as TMJ, allow your jaw to function smoothly. When these joints are aggravated by bite misalignment, stress, fatigue, bruxism (teeth grinding), or a host of other factors, pain and swelling occur. While some patients may only experience mild symptoms that could be described as annoying, others experience extreme discomfort that interrupts their daily lives.
What are the Symptoms of TMD?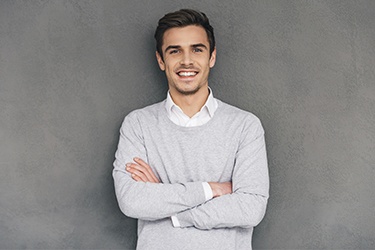 TMJ disorder can present in many different ways, some of which can be confused with other medical issues, like ear infections. Symptoms include:
Painful, tender jaw
Aching in or around the ear
Discomfort or difficulty chewing
Facial pain or tense facial muscles
Headaches or migraines
Popping, clicking or locking of the jaw
Stiff neck and shoulders
Who is at Risk for TMJ?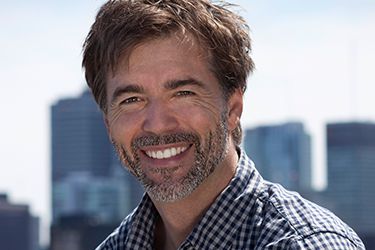 Almost any patient can develop TMD, although some factors make it more likely to occur. Those who grind or clench their teeth, whether consciously or while sleeping, raise their risk of developing TMJ disorder. Women between the ages of 30-50 are also more likely to have TMD symptoms. Patients who have certain bite alignment issues, such as an overbite, underbite, crossbite, or defects of the facial bones that impact jaw function often have TMD. In addition, patients who suffer from fibromyalgia, chronic fatigue syndrome, arthritis, and sleep disorders such as sleep apnea, may also suffer from TMD.
Jaw Pain Relief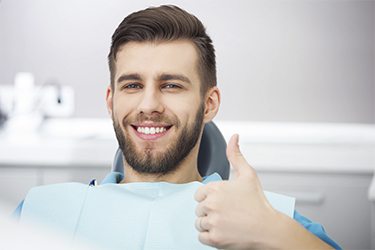 Jaw pain can occur for a number of reasons -- from being stressed out all the time to having misaligned teeth or experiencing facial trauma. Whatever is the cause of your discomfort, though, it can be treated with the right approach. Finding the proper therapy for your jaw requires identifying the source of the pain and then trying either an at-home solution or partnering with your Capital Smiles dentist. Learn more about these approaches for jaw pain!
Learn More About Jaw Pain Relief

Oral Appliances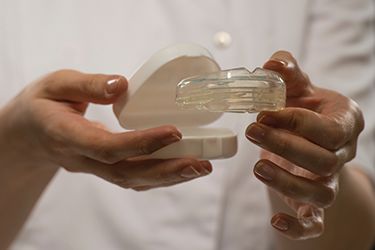 To remedy your TMD, Dr. Lieberman and Dr. Page, may recommend a custom-fitted nightguard. Additional therapy may include reshaping the surface of your back teeth to align your jaw. If your bite misalignment is caused by missing teeth, restorative dentistry, prosthetic dentistry, or orthodontic therapies can restore alignment and eliminate pain. We'll help you decide the best therapy for your unique situation.
Botox® THerapy for TMD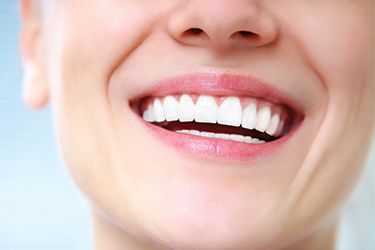 Botox® injections are another option to treat TMJ disorders and associated jaw pain and tension. When injected into the muscles associated with TMD, Botox® can effectively relieve soreness, discomfort, and tension, as well as reduce headaches and facial pain from nightly teeth grinding and lock jaw. Botox® injections quickly and effectively relax the muscles that lead to TMJ pain. Dr. Lieberman and Dr. Page have received training with the American Academy of Facial Esthetics and can expertly administer your Botox® injections in-office in a matter of minutes. Most patients experience noticeable improvement in their condition within two to seven days of their first treatment. Only the areas injected with Botox® will be affected, and you will retain full movement of your facial features. And because Botox® treatment for TMJ disorder is non-surgical and non-invasive, you will be able to return to your normal daily activities almost immediately.
How Botox Works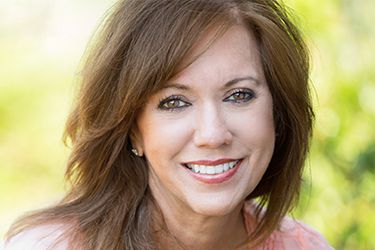 Botox blocks nerve receptors to prevent jaw muscles from over contracting. You will still be able to chew, speak and move your jaw. Dr. Lieberman or Dr. Page will simply inject enough Botox to relax your muscles to allow your bone and temporomandibular joint to relax.
Learn More About Botox® Therapy
Contact Our Practice for a TMJ Consultation
Contact the helpful team at Capital Smiles for your TMJ consultation. Our patients in Troy, Saratoga, Niskayuna, Clifton Park, and all throughout the Capital District, enjoy renewed dental vigor with our customized care.