Dentist - Schenectady, NY • Capital District
Shiloh Lieberman, DDS
Fellow, Academy of General Dentistry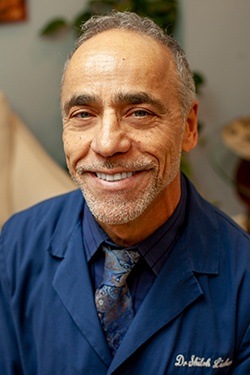 Dr. Shiloh Lieberman is a graduate of the New York University School of Dental Medicine and has practiced dentistry in the Capital District since 1982. Because he believes in treating people, not just dental issues, he takes time to listen to the concerns of his patients. His greatest reward is your healthy smile. Through his focus on sedation dentistry, Dr. Lieberman performs complex dental rehabilitations to restore the oral health and wellbeing of many patients who have neglected their dental care over the years.
Dr. Lieberman is a fellow of the Academy of General Dentistry. He also graduated from the highly lauded Pankey Institute for Advanced Dental Education, where he is currently a mentor, as well as the University at Buffalo School of Dentistry's certificate program in aesthetic dentistry. He has completed both 'Implant 1 and Implant 11' training at the 'Las Vegas Institute for advanced dental studies, LVI Global. He is part of the Crown Council, which hosts the Smiles for Life program, a children's charity. Dr. Lieberman is also a member of the American Academy of Implant Dentists (AAID) and the Dental Organization for Conscious Sedation (DOCS). He has worked with PEARL Network (Practitioners Engaged in Applied Research and Learning), performing clinical research in his practice. Dr. Lieberman is also trained to administer Botox to treat TMJ disorders.
Watch
Dr. Lieberman's
Video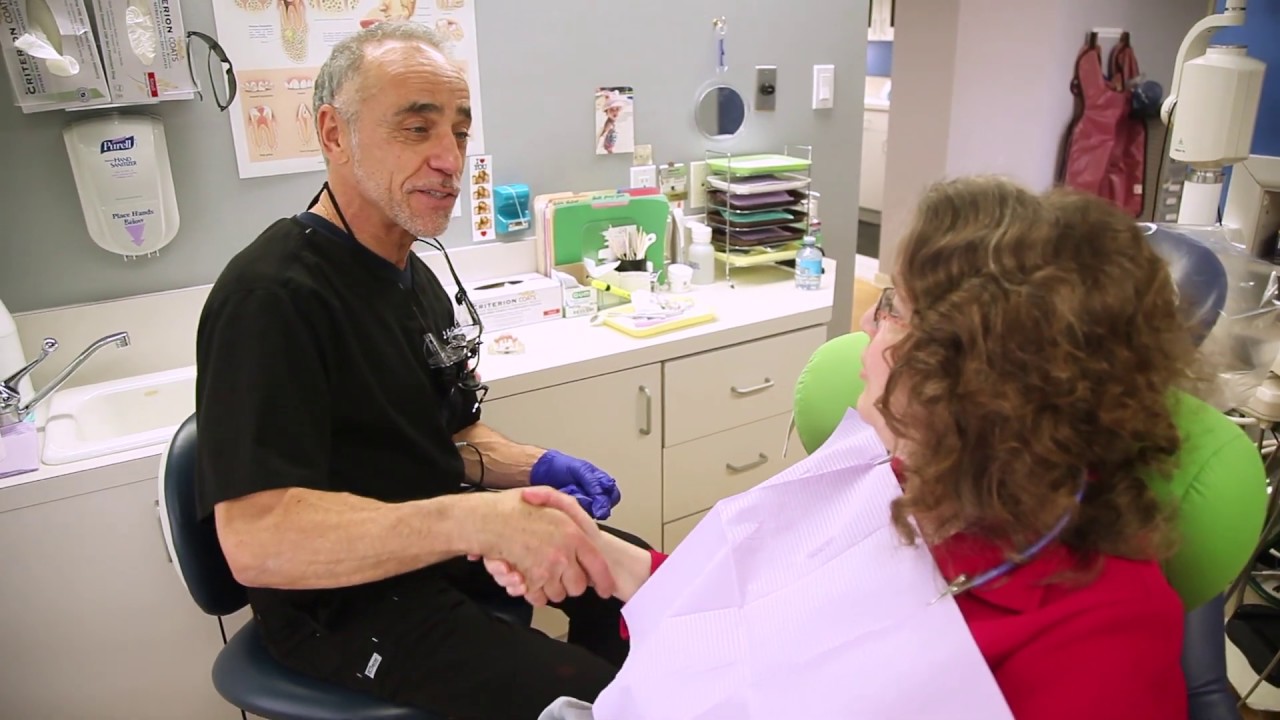 With knowledge, experience, and expertise, Dr. Lieberman has focused our practice on providing comprehensive dental care in these areas:
Dr. Lieberman lives in Niskayuna. In his spare time, he participates in outdoor activities, including hiking, rock climbing, bicycling, kayaking, motorcycle riding, skiing, and running. He also is an active volunteer firefighter and captain of the EMT rescue squad for Niskayuna District One Fire Department.
A Note from Dr. Lieberman
Although dentistry is important to me, I believe that a professional cannot be a complete person unless they live a balanced life. Apart from my accomplishments in the field of dentistry, my greatest achievements are my two wonderful daughters. I am overflowing with love and precious memories of traveling, bicycling, kayaking with my children... all the while discussing dental advances and new emerging dental trends and technologies.
When not practicing dentistry and spending time with my children, I enjoy riding my Harley with my dental colleagues to visit each other's' practices and taking pilgrimages to dental institutions of all kinds. My favorite hobbies involve painting, pottery and sculpture, and I never tire of finding new ways to include dental themes in my work. In the winter, you'll often find me skiing with my cohorts and regaling them with spirited discussions of recently attended dental courses and upcoming meetings and conventions.
In warmer weather, my friends and I love to hike, primarily in the Adirondacks, where we take along our dental study models and X-rays to discuss treatment plans. Usually, we wait until we reach the summit before sitting down to engage in these activities to enhance the experience and have something to look forward to.
After a long and arduous tooth-filled day, I unwind at home by soaking in my custom-made, bicuspid shaped bathtub, then jumping in my molar-shaped bed and drifting off to sleep counting incisors jumping over dental floss.
Disclaimer: Toothfully, all kidding aside, I do find that balance in life is an elusive friend, especially when there is an excess of passion in your heart but a scarcity of time. I enjoy giving back to the community, my many friends (some of whom I met in the practice), spending time with my now adult daughters, theater, playing piano, painting, traveling, gardening — it is a lifelong project for me, as I'm sure it is for most of us.