Meet Our Dental Team - Schenectady, NY • Capital District
We Truly Care... and It Shows!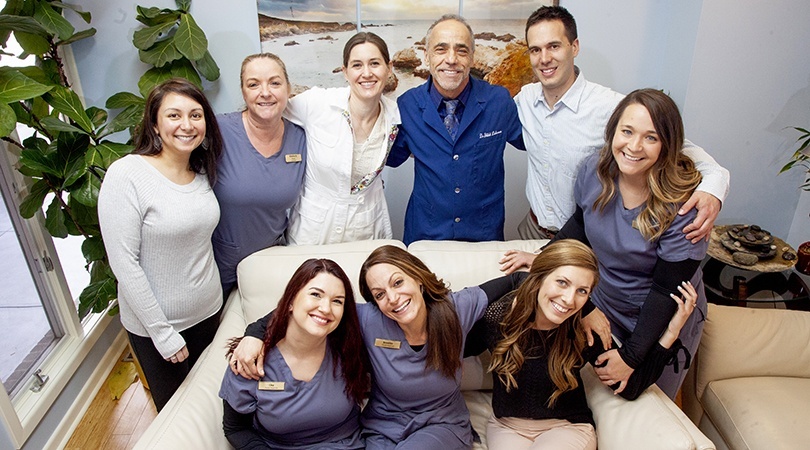 Katelyn
Patient Care Coordinator
Katelyn is likely the first person you will meet when you make a call or visit to our office. She looks forward to welcoming you to our practice.
She has four years of experience in dentistry, and she loves how compassionate the whole team at Capital Smiles is towards our patients. Her favorite part of her work is helping those in need and that no two days of work are the same! Originally from Schuylerville, her family includes her boyfriend Jesse and her six-year-old son Landon. Outside of work, she enjoys shopping, horseback riding, hiking, riding dirt bikes, and spending time with loved ones.
Naomi
Dental Assistant
Naomi is originally from Ballston Spa, and she has been working in dentistry for nine years now. She attended Hudson Valley Community College before pursuing her dental certificate from Adirondack Dental Assisting School in an 80-hour course. Her favorite part of her work is experiencing different challenges, making patients happy, and watching families grow over time. Naomi enjoys helping patients to understand and maximize their dental insurance benefits at our office and coordinating with insurance and health benefit companies making sure patients receive reimbursement from their insurance, health savings, or flex spending plans.
Naomi is a single mother with a four-year-old daughter. Outside of the office, she enjoys spending time with her family, four-wheeling, photography, shopping, and getting manicures and pedicures.
Dave
Practice Manager
Dave has been a member of our team for three years now, with five years of dental management experience. He is a graduate of Rochester Institute of Technology and Clarkson University. He has also completed coursework in the Healthcare Management program at Union Graduate College. Every day, Dave enjoys meeting new patients and helping them to plan for their dental treatment at our office. His favorite part of work at Capital Smiles is the relationships he builds with our patients.
Outside of the office Dave enjoys spending time with his family, including two young children (five-year-old Jake and three-year-old-Angie) and working on home remodeling projects. In his spare time he hikes, skis, and spends time in the outdoors.
Kimberly
Certified Dental Assistant
Kimberly has been with us for twelve of her twenty years as a dental assistant. She attended the dental assistant program at Hudson Valley Community College and has a Certified Dental Assistant Certificate in sedation dentistry as well as LVI certification in chairside dental implant placement. She loves helping patients conquer their fears through sedation dentistry and values the office camaraderie.
Kimberly and her husband Bill have three sons: Will, Kyle, and Cody. When not assisting patients, Kimberly enjoys boating, summer sports, cheering for the New York Yankees, and serving as Membership Chairman for the Crescent Boat Club.
Jenn
Receptionist
Jenn is proud to be the newest member of the world-class dental team at Capital Smiles. She joins our front desk team as the friendly receptionist that welcomes you in and sees you out! More information about Jenn is coming soon... please check back later.
Jennifer
Registered Dental Hygienist
Jen has been practicing dental hygiene since 2008, and has been with our practice for the last four years, consistently developing a strong passion for her industry and the patients for whom she cares. She graduated from Hudson Valley Community College with an RDH license in 2008 and worked as a dental assistant on Long Island for seven years prior. Jen is licensed in the administration of local anesthesia and nitrous oxide, and is fully up-to-date with all CPR, infection control, OSHA, and HIPAA training.
Jen has served as the Director of the Board for District III-Dental Hygienists of the State of New York since 2010, as well as holding the position of secretary and member services specialist for the Capital District Dental Hygienists Association. In May 2014, Jen was inducted by her peers into the Sigma Phi Alpha Dental Hygiene Society.
Always current with the latest continuing education courses and dental hygiene trends, Jen prides herself on making our patients feel 100% comfortable and safe in her care. She currently lives in Rotterdam with her husband, Jeff, and their two young girls, Josephina and Juliet. Jen's personal interests include gardening, yoga, creating, and cooking, as well as sharing life's special moments with family and friends.
Lisa
Dental Hygienist
Lisa is from Warwick and attended Hudson Valley Community College. Starting as a dental assistant and continuing on to become a dental hygienist, she has been working in the dental field for eight years. She is licensed in the administration of local anesthesia and nitrous oxide, and is fully up-to-date with all CPR, infection control, OSHA, and HIPAA training. Lisa enjoys working with patients to maintain their oral health, which in turn leads to better overall health.
She lives with her husband Alex, two dogs, and a cat – and they have a baby on the way too! Her hobbies include traveling, hiking, reading.
Nicole
Dental Hygienist
Nicole completed her Bachelor of Arts in Science at the Massachusetts College of Liberal Arts and then achieved her Associates of Science in Dental Hygiene from the University of Bridgeport. As one of our talented hygienists, she enjoys being able to educate patients about how achieve optimal oral health, as well as developing warm relationships with them over time.
Nicole married her high school sweetheart Kristopher in 2011 and has one son named Mason and an American Eskimo named Bentley. In her free time, she enjoys playing with her son – there is nothing better than seeing the world through his eyes and rediscovering the magic and joy in little things. Other hobbies include hiking, kayaking, going on road trips, and playing light up frisbee at night.