Root Canal Therapy - Schenectady, NY • Capital District
Rescuing Smiles with Endodontic Treatment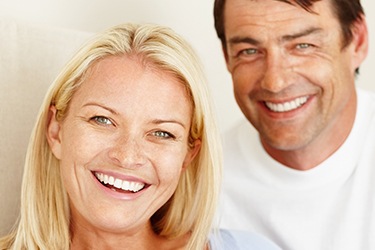 Think root canals are bad? Think again. If you have a severely decayed or damaged tooth that needs this restorative treatment, that's actually great news. It means your tooth can be salvaged, keeping your natural smile intact. Your Schenectady dentists for root canal therapy are Dr. Shiloh Lieberman and Dr. Erin Page at Capital Smiles.
"I drive 3 hours from New Jersey because the team at Capital Smiles truly knows what they are doing. It is rare to find a dentist who you feel really cares about your needs. This is the A-Team of the dental industry!"

Alex M.

Read More Reviews
When Is Root Canal Necessary?
Your dentist will recommend a root canal, or endodontic treatment, when tooth decay or damage has affected the nerve, or the pulp, of a tooth. Do not put off a root canal when you need one. Infections in the mouth can quickly abscess or spread throughout the body, which puts your overall health at risk.
The signs you need a root canal include:
Lingering sensitivity to heat, cold, or pressure
Toothache
A dark tooth
Swollen gums around the tooth
A bad smell coming from the tooth
A pimple-like bump on the gum below the tooth
Do Root Canals Hurt?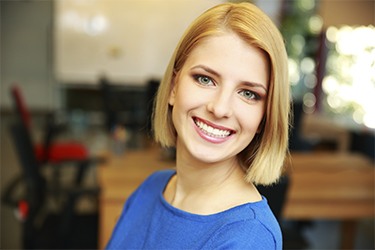 Root canals have a bad reputation, but there is actually nothing to fear with modern endodontic treatment. Our team uses the latest tools and approaches to ensure your procedure is as comfortable as possible, and local anesthesia expertly administered prevents you from feeling anything at all at the treatment site. Options in sedation dentistry can also help you feel totally relaxed and at-ease throughout the procedure. These days, the most painful part of a root canal should be the toothache leading up to it.
What Happens In a Root Canal?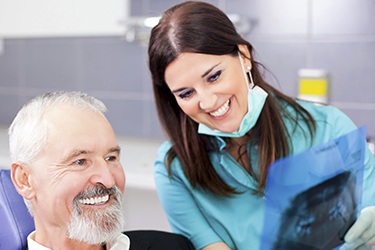 Root canals are performed under local anesthesia, which removes all sensation from the treatment area. Most root canals are performed in one visit to Capital Smiles. We may use antibiotic therapy to fully heal the infection.
Here's how your dentist completes a root canal.
A small access hole is drilled in the tooth (behind front teeth, in the chewing surface of back teeth).
All infected tissue is removed from the tooth and remaining tissue is sterilized.
The root canals are measured and reshaped using special tools.
A biocompatible material known as gutta percha refills the tooth to seal out future infection.
A temporary filling or crown may cover the tooth.
The permanent restoration is placed, usually in a separate visit.
Root Canal After-Care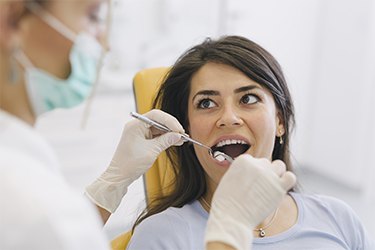 We will send you home with specific postoperative instructions after your root canal treatment is complete. You will likely experience some discomfort, minor bleeding, and swelling in the days following your procedure. Maintain a soft foods diet, get plenty of rest, and take medications as directed to reduce discomfort and speed healing. Side effects should subside after several days, but do not hesitate to let us know if your symptoms worsen or do not improve after more than a week.
Let's Discuss Saving Your Tooth Today!
Turn to your Capital District dentist for root canal therapy that's as comfortable as it is effective. Dr. Lieberman and Dr. Page will get you out of pain and on with your life with the help of restorative dentistry. Request an appointment today!