How to Prevent a Dental Emergency—Schenectady, NY • Capital District
Keys to Avoiding Painful Dental Emergencies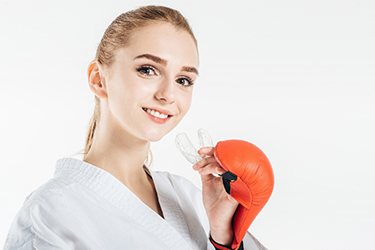 At Capital Smiles, we're more than capable of helping people overcome a dental emergency, whether they're dealing with an excruciating toothache or physical injury. Of course, we'd much prefer that our patients avoid emergencies in the first place, as they are always a huge source of stress! Thankfully, keeping you and your family's teeth safe from unexpected pain and accidents is relatively simple—just be sure to follow these straightforward tips:
"I lived in Albany for only 4 months while on an internship. During that time I started to have really horrible jaw pain that ended up being my wisdom teeth. The dentist was super kind, intelligent, and worked out a specific payment plan. Loved my whole experience."

Shelby S.

Read More Reviews
Always Wear a Mouthguard When Playing Sports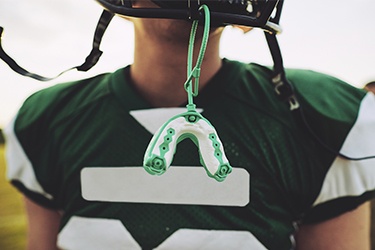 Whether it's a professional athlete you see on TV every week or your own son or daughter playing T-ball, absolutely everyone should wear a mouthguard when participating in sports. No matter if a game involves contact or not, anything that includes people moving quickly, objects flying through the air, and hard surfaces can spell trouble for the teeth if there is an accident. A mouthguard helps shield the teeth, lips, and gums when things go wrong, and one can often mean the difference between a small bump and a broken/knocked out tooth. Whether for yourself or your child, be sure to ask our team about our custom-made mouthguards—they are much more comfortable and provide better protection than anything you'll find at the store.
Don't Chew on Extremely Hard Items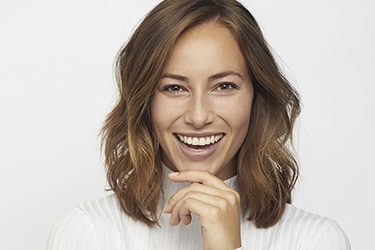 While this might sound like a no-brainer, way more people absentmindedly gnaw on hard items that can wear down their teeth than you might think. Things like ice, popcorn kernels, pens, pencils, and even fingernails can all slowly wear down enamel over time, increasing someone's risk of suffering a chipped/cracked tooth or cavity. If you need to chew on something throughout the day, your best choice is always sugarless gum.
Don't Use Your Teeth to Open Packages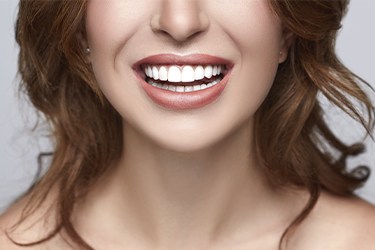 Thanks to the rise of Amazon and other e-commerce sites, millions of people have millions of packages to open every single day. Sometimes, they aren't very cooperative, so this leads many people to use their teeth to tear through any offending tape or cardboard. While this might seem like an easy hack, the truth is that your teeth are only intended to help you chew and speak, nothing else. Using your teeth as a tool to open a package can easily lead to them accidentally chipping. It's always wise to take a moment and grab the scissors—your smile will thank you for it!
Keep Up with Your Routine Dental Care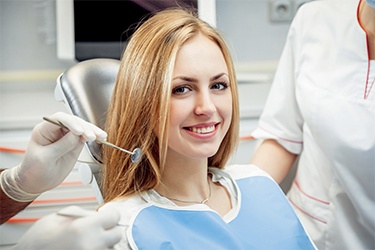 Many, many dental emergencies occur not because of a traumatic accident, but due to a minor problem (like a small cavity) being ignored for a long time, which allows it to become much worse. This is often the case with extremely painful toothaches that seemingly "pop up" out of nowhere. The best way to make sure nothing like this happens to you is to keep up with your preventive dental care, i.e. brush and floss every day and get a checkup and cleaning at least once every six months. These practices will stop many small issues before they ever develop, and should something slip by, a routine exam at Capital Smiles will make sure any problem is treated way before it turns into an emergency.
These tips are great for absolutely anyone regardless of their age or dental needs, and by following them, you can protect both your smile and your wallet from surprise dental emergencies. Of course, no type of emergency is 100% preventable, so if you ever need immediate help, know that Dr. Page and Dr. Lieberman at Capital Smiles are only a phone call away.