Veneers & Lumineers® - Schenectady, NY • Capital District
Achieve Beautiful Teeth In Just 1 Visit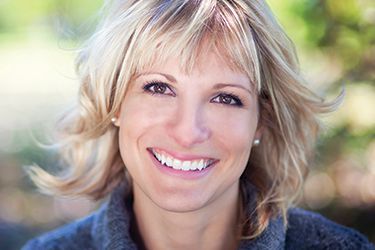 If your front teeth are stained, worn, or misshapen, you don't have to consider multiple procedures and long, drawn out dental visits to correct them. Modern cosmetic dentistry therapies allow patients to change the look and function of a blemished smile in much less time than you think. In fact, porcelain veneers can transform the appearance of your teeth with a single procedure.
As an experienced cosmetic dentist, Dr. Erin Page can place your veneers, also called laminates, in as few as two visits. With minimal disruption to your schedule, she can renew your smile and boost your self-esteem. At Capital Smiles, we offer permanent porcelain veneers as well as Lumineers®.
What are Porcelain Veneers?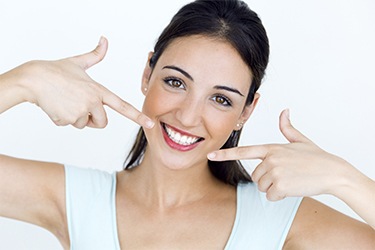 Porcelain veneers, sometimes referred to as laminates, completely cover your front teeth to alter their shape, size, and color. They'll blend with your existing smile and look totally natural. To design your custom veneers, Dr. Page will assess your facial features and bone structure and examine your teeth. She will prepare your teeth, take an impression, and place temporary veneers. We'll send your data to a trusted dental lab where a skilled ceramist will hand-make your veneers. At your second appointment, Dr. Page will permanently bond your custom porcelain veneers in place.
Lumineers® (Minimal Prep Veneers)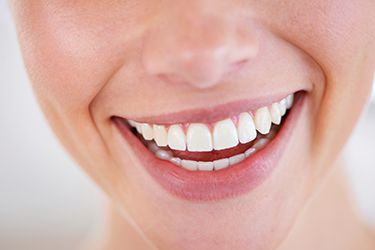 If for any reason you might want to remove your veneers in the future, or if you do not want to reduce your natural tooth enamel, we offer Lumineers® as an alternative to permanent porcelain veneers. Lumineers® are ultra-thin coverings for your teeth that often don't require enamel removal. Dr. Page will simply place your Lumineers® on the surface of your front teeth, changing their shape, size, or shade to let your natural beauty show through.
Find Out More About Porcelain Veneers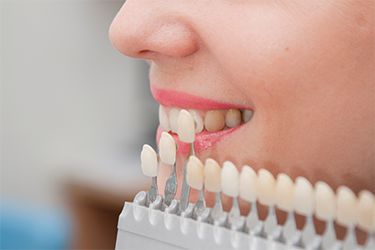 At your consultation, we'll help you decide which option, veneers or Lumineers®, best meets your needs and your situation. We're happy to answer your questions or provide additional information about porcelain veneers, as well as make other recommendations for cosmetic dentistry procedures or restorative dentistry procedures to maximize aesthetics and safeguard your oral health. Dr. Page uses only modern, durable, and natural-looking materials to craft aesthetic restorations for a smile that stands the test of time.
Understanding the Cost of Veneers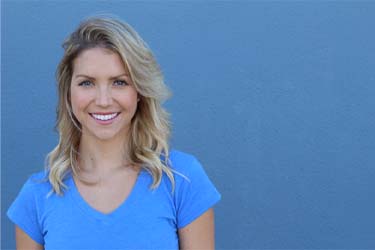 The cost of veneers in Schenectady depends on several factors, including the number of veneers you get, the extent of any preparatory procedures, and whether you choose regular veneers or Lumineers. You will have to contact us to schedule a consultation so you can get a personalized price estimate. In general, veneers cost more than other popular cosmetic treatments. However, they offer an excellent value for anyone who wants to achieve a stunning smile that lasts for years and years.
The Cost of Cosmetic Dentistry: Comparing Your Options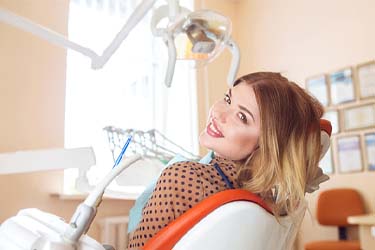 Veneers are wonderful, but they aren't right for everyone. Our team will help you compare all of your cosmetic options during your consultation. In the meantime, you can take a moment to consider how the features and cost of veneers compare to other popular services:
Braces and clear aligners are often necessary for people whose dental misalignment is threatening their oral health. However, if you want them solely to enhance your smile, you will be committing several months of time and possibly thousands of dollars to your treatment.
Teeth whitening. Professional teeth whitening is one of the most affordable cosmetic treatments, typically costing a few hundred dollars. However, the results may last for only a few years, and whitening does not affect the shape or size of teeth.
Direct bonding. Immediately after treatment, direct bonding looks similar to veneers. It is also very affordable. However, it usually lasts only a few years.
Veneers in Schenectady and Lumineers are sort of all-in-one cosmetic treatments. They can address things like tooth size, shape, and color. In some cases, they can even disguise minor misalignment. Plus, they usually last for a decade or longer. Although their upfront price is higher than other treatments, they offer a lot of "bang for your buck" and are a smart purchase for many patients.
How to Make Veneers Affordable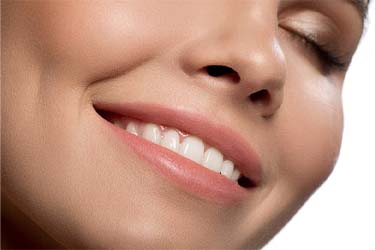 Veneers and Lumineers are not covered by dental insurance in most cases because they are considered to be elective treatments. However, that doesn't mean you are without help when it comes to affording them. As your cosmetic dentist in Schenectady, we offer a few provisions that may make it easier to manage the cost of your services:
We are partnered with CareCredit to offer low-interest and no-interest financing. Most patients who apply are approved for credit, and you may be able to choose from a variety of payment plans according to what works best for your monthly budget.
Free smile makeover consultation. Veneers are often part of a total smile makeover. Come in for a FREE consultation to discover how we can help you achieve your ideal look!
If you are ready to learn more about veneers/Lumineers and their cost, our team is ready to answer your questions! We will always do our best to respect your budget and be transparent with you about pricing. Give us a call today to get started on the road to your dream smile.
Veneers & Lumineers Consultations in Schenectady
Contact our Schenectady office to speak with a member of our friendly team or to schedule an appointment with Dr. Page. Our patients in Clifton Park, Niskayuna, Albany and surrounding areas are experiencing increased dental satisfaction through custom cosmetic therapies.
Veneers FAQs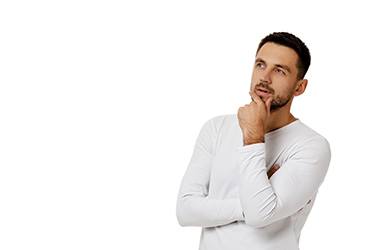 If you would like to enhance your teeth, Dr. Page would be happy to consult with you about veneers in Schenectady or Lumineers. Before your appointment, however, you might want to learn more about the road ahead of you. To help you out, we have compiled a brief list of frequently asked questions, along with their answers. If you don't see the specific information you were looking for, give us a call so we can personally assist you.
Are Veneers Permanent?
Regular dental veneers are considered a permanent treatment. Your first set should last 10 – 15 years or longer, after which it will be important for you to get a new set of veneers or another type of restoration. Keeping a restoration on your teeth is important because part of the veneer process involves removing a sliver of enamel. Your enamel will not grow back, so your natural teeth will need something to protect them. Don't let the permanent nature of veneers dissuade you — most patients have no regrets about getting them!
Of course, if you foresee that you might want to have your veneers removed one day, Lumineers might be a better option for you. They require little to no tooth preparation, and in most cases, they can be safely removed without the need for anything to replace them.
Is There Anything I Can't Eat with Veneers?
Veneers are quite durable, so you can expect to be able to eat all of your favorite foods without worry. However, keep in mind that you should not bite down on any extremely hard items, like ice or jawbreaker candies; they could cause your veneers to break.
When you have temporary veneers, you may need to be extra-cautious. They stain more easily than permanent veneers, and they are more likely to break and/or fall off. While you have them, it may be best to avoid hard foods, sticky foods, and anything that is highly pigmented.
How Many Veneers Will I Need?
The goal of veneers is to help you achieve a specific look. For some patients, this means that they want a single veneer to cover a broken, chipped, or otherwise damaged tooth. For other patients, they desire a total smile transformation, which involves covering all the teeth that are visible when they smile. This might necessitate the use of as many as 10 veneers or more. When you come in for your consultation, your cosmetic dentist in Schenectady will assess your unique needs and make treatment recommendations for your personal goals and circumstances.
Can You Whiten Veneers?
Veneers do not respond to the whitening agents in teeth bleaching products. If you use such products while you have veneers, your natural teeth may become brighter, but your veneers will continue to look the same, resulting in a mismatched smile. The best time to whiten your teeth is before you move ahead with veneers.
If your veneers ever become discolored, talk to us about your options. You may need to get them replaced.